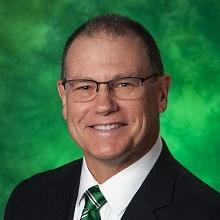 Chris McCoy
Chris McCoy
Chief Information Officer
University of North Texas System
As CIO for the UNT System, Chris provides information technology leadership and governance, ensuring that short- and long-term budgets are executed as intended. Chris implemented a system-wide consolidated IT strategic plan, creating decision-making structures, and setting priorities that focused on establishing a high-performance, customer-centric IT service organization.
Bharath Prabhakaran
Bharath Prabhakaran
Deputy Chief Information Officer
Associate Vice Chancellor Enterprise Applications
Bharath serves two primary roles as Deputy Chief Information Officer for the University of North Texas System, and the Associate Vice Chancellor for Enterprise Applications.
As Deputy CIO, Bharath is the senior ranking staff member reporting to CIO Chris McCoy, where he advises and assists with the formulation of information technology strategies, policies, and programs. Bharath provides executive IT leadership, decision making, and oversight as assigned by CIO McCoy, or in his absence.
As Associate Vice Chancellor for Enterprise Applications, Bharath established the vision, strategic leadership, and direction for all enterprise applications across the UNT System. Bharath ensures the planning, budgets, and resource allocations are sufficient, and the policies, services, and deliveries for all enterprise applications areas successfully align with UNT System's long-term solutions.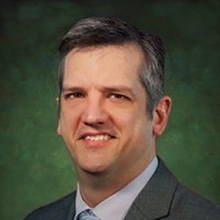 Kent Kogler
Kent Kogler
Associate Vice Chancellor for Enterprise Infrastructure
& Chief Technical Officer
As the Associate Vice Chancellor for Enterprise Infrastructure and Chief Technical Officer for the University of North Texas System, Kent manages the infrastructure and technology services necessary to support the UNT System's mission and strategic goals.
From telephone voice communications systems to web services that disseminate information to students, faculty, and staff; to the essential data centers which house the many terabytes of student records and the operations staff who ensure they remain functional in all conditions; to the enterprise architecture and planning, Kent oversees the skilled team leaders and technicians.
He is also responsible in keeping the information technology systems functioning while ensuring the helpdesks are responsive and supportive. Kent collaborates with the Chief Information Officer and Deputy Chief Information Officer on annual budgeting for IT needs, manages IT assets and services across the UNT System.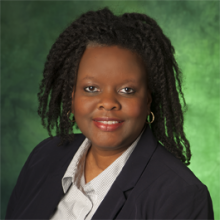 Charlotte Russell
Charlotte Russell
Chief Information Security Officer
Senior Director, Management and Risk Services
Charlotte manages enterprise IT policy and strategic planning, risk assessment, information security management programs, business continuity and disaster recovery planning, vendor and contract management services, communications, marketing, and professional development services, software licensing, information services and resource support, accessibility programs, and State of Texas initiative analysis and reporting.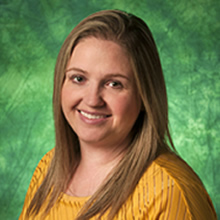 Stephanie McCane
Stephanie McCane
Business Director, UNT System IT Shared Services
Stephanie supports annual budget preparation along with development, monitoring, management, and reporting requirements for central enterprise computing services. This provides employee services, including payroll, timekeeping, employee reviews, and ITSS employment services. Stephanie and her division coordinate purchasing services for hardware, software, and services and maintain all maintenance contracts. ITBS monitors vendor and interagency contracts, and reviews and approves purchases. ITBS also provides executive support in the form of emails, schedules, and appointments.