Wednesday, December 16, 2020
UNT System Chancellor Lesa Roe announced the recipients of the 2020 UNT System Service Awards during the Virtual End-of-Year Celebration. 
These awards honor the staff members who went above and beyond in their efforts to make this unprecedented year a success. Also honored are all those celebrating a work anniversary of 5, 10, 15, 20 and 25 years.
Congratulations to all for enduring a difficult year with grace, determination and commitment to achieving the mission of UNT System.
Have a happy, healthy and safe Winter Break. See you in 2021.
Here are Chancellor Roe's comments about our Excellence Award winner and so many Unsung Heroes, and a listing of all of our service and excellence award recipients: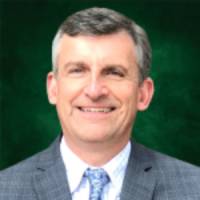 CHANCELLOR'S EXCELLENCE AWARD WINNER: STEVE MARUSZEWSKI
Even before the coronavirus crisis was classified as a pandemic, our award winner began working with state and local officials on emergency plans. As the pandemic developed, he quickly took charge in leading our system-wide emergency response – holding daily briefings with the UNT System Presidents and me, while also collaborating with key leaders across UNT World to formulate plans. Throughout the pandemic, still today, he has led a system-wide effort to mitigate the many challenges of coronavirus – forming a cross-institutional emergency response team for COVID-19. Under his leadership, the coronavirus emergency response team instilled a consistent, system-wide philosophy toward mitigating coronavirus risk that emphasizes the safety of students, faculty and staff above all else.
As we successfully reach the conclusion of the fall semester, he remains tireless in working on a safe spring that will include plans for COVID-19 vaccinations. Our award winner provides an incredible example of being selfless by embracing critical responsibilities – even if they aren't necessarily in your job description.
He is an invaluable member of my cabinet and a trusted advisor to each of UNT System Presidents. 
Congratulations Steve – we are so proud and appreciative of your efforts.
EXCELLENCE AWARDS
Collaboration Award: Anh Le Palomino
Human Resources, UNT Employee Recognition Coordinator
Customer Support Award: Steven Anderson
IT Shared Services, ERP Resource Manager
Inclusion Merit Award:  Valerie Parker
Human Resources, UNT HR Manager
Innovation Award:  Marisa Clabby
Human Resources, UNT System HR Generalist & HR Business Manager
Star Supervisor Award: Katy McDaniel
UNT, HR Senior Director
UNSUNG HEROES
Led by our Office of Facilities, the COVID-19 emergency response team that instilled a consistent, system-wide philosophy toward mitigating coronavirus risk that emphasizes the safety of students, faculty and staff above all else. 
Our facilities team worked closely with risk management and communications to install COVID-related signage, reconfigure office and classroom space and roll out safety trainings and guidelines. 
From data communications to IT security to Enterprise Application to ever-changing web sites, our IT teams quickly pivoted when the pandemic hit in order to tailor services to meet the remote work and learning needs of our campuses, workforce and students. 
Our Office of Finance was incredibly proactive in working across the system to mitigate financial challenges, while also tirelessly running dozens of financial scenarios based on the what-if nature of this ever-changing pandemic.
The Office of the Board Secretary, with support of IT, seamlessly converted our quarter Board of Regents meetings to a virtual format and worked closely with our regents to provide COVID-related updates.
Our Office of Communications & Marketing worked closely with HR to provide critical information related to everything from remote working guidelines to what to do if you contract COVID-19. 
The Government Relations team collaborated with Communications and Finance to help our campuses re-think and elevate their Legislative Appropriations Request for the 87th Texas Legislature
Our Office of General Counsel worked closely with the university presidents and me to navigate unprecedented legal questions related to the pandemic
Our Internal Audit team showed incredible resilience during a leadership change that occurred during the pandemic and is gaining momentum by the day under our new Chief Audit Executive.
Our Human Resources team also worked through a leadership change while working tirelessly to clarify policies against the context of coronavirus, and introduced new programs, processes and customer service initiatives that position us well for the future.  
Finally, I'd like to thank the team that put today's event together – led by UNT System HR with support from Communications and Marketing – you have been incredibly creative and focused in making sure we recognize our people, while also ensuring we have some fun.
SERVICE AWARDS
25 YEARS
| | |
| --- | --- |
| Melissa Clayton | Finance |
| Jason Myre | IT |
20 YEARS
| | |
| --- | --- |
| Jay Maxwell | IT |
| Tracy P. Hansen | IT |
15 YEARS
| | |
| --- | --- |
| Don Lynch | Facilities |
| Elaine Robbins | Facilities |
| Michael Heredia | IT |
| Kala Chevli | IT |
| Joel Phillips | IT |
10 YEARS
| | |
| --- | --- |
| Rosemary R. Haggett | Academic Affairs |
| Guadalupe Montoya | Finance |
| Cynthia Thomas | Finance |
| Nnaemeka C. Onuoha | Human Resources |
| Hanish Sharma | Human Resources |
| Mike Buras | IT |
| Beverly Forbes | IT |
| Harrison Wood | IT |
5 YEARS
| | |
| --- | --- |
| Chad Joyce | Facilities |
| Tracey Haynes | Finance |
| Paige Smith | Finance |
| Jim Gross | Finance |
| Greg Obar | Finance |
| Luke Lybrand | Finance |
| Tameika Smith | Finance |
| Andrew Martin | Finance |
| Christi L. Randle | Finance |
| La'Kona S. Richardson | Finance |
| Tom W. Spencer | Finance |
| Tonya Woodrow | Finance |
| Acey M. Gere | Finance |
| Gulnaar Murthy | Finance |
| Victor Aimuyo | Finance |
| Paula Welch | Finance |
| Paula Bearden | Human Resources |
| Katy McDaniel | Human Resources |
| Sue Aichele | Human Resources |
| Amanda Fisher | Human Resources |
| Keeshala Henderson | Human Resources |
| Kate Van Saaze | Human Resources |
| Sheba Joyner | IA |
| Andy Mears | IT |
| Michelle Myers | IT |
| Schenita Floyd | IT |
| William Carper | IT |
| Sean Bell | IT |
| Samantha S. Lawrence | IT |
| Steven Jerome Arenz | IT |
| Paul Corliss | Marketing & Comm. |
| Steve Gleboff | OGC |
| Stephanie Zaleskin | OGC |