Monday, April 20, 2020 - 5pm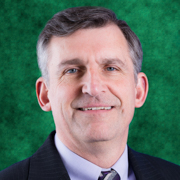 Brought to you by the University of North Texas System, WE ARE NORTH TEXAS focuses on innovation, compassion, ideas and accomplishments in our home region of Dallas-Fort Worth. Hosted by UNT System Chief Communications Officer Paul Corliss.
UNT System Vice Chancellor for Facilities Steve Maruszewski has tirelessly led the UNT System's emergency management planning and response during the COVID-19 pandemic – ensuring that all UNT System offices and member institutions are working together to best serve students, faculty and staff. He's also on the front line for meetings with State of Texas officials as it relates to guidelines for state-funded entities like the UNT System and its universities.