Thursday, February 4, 2021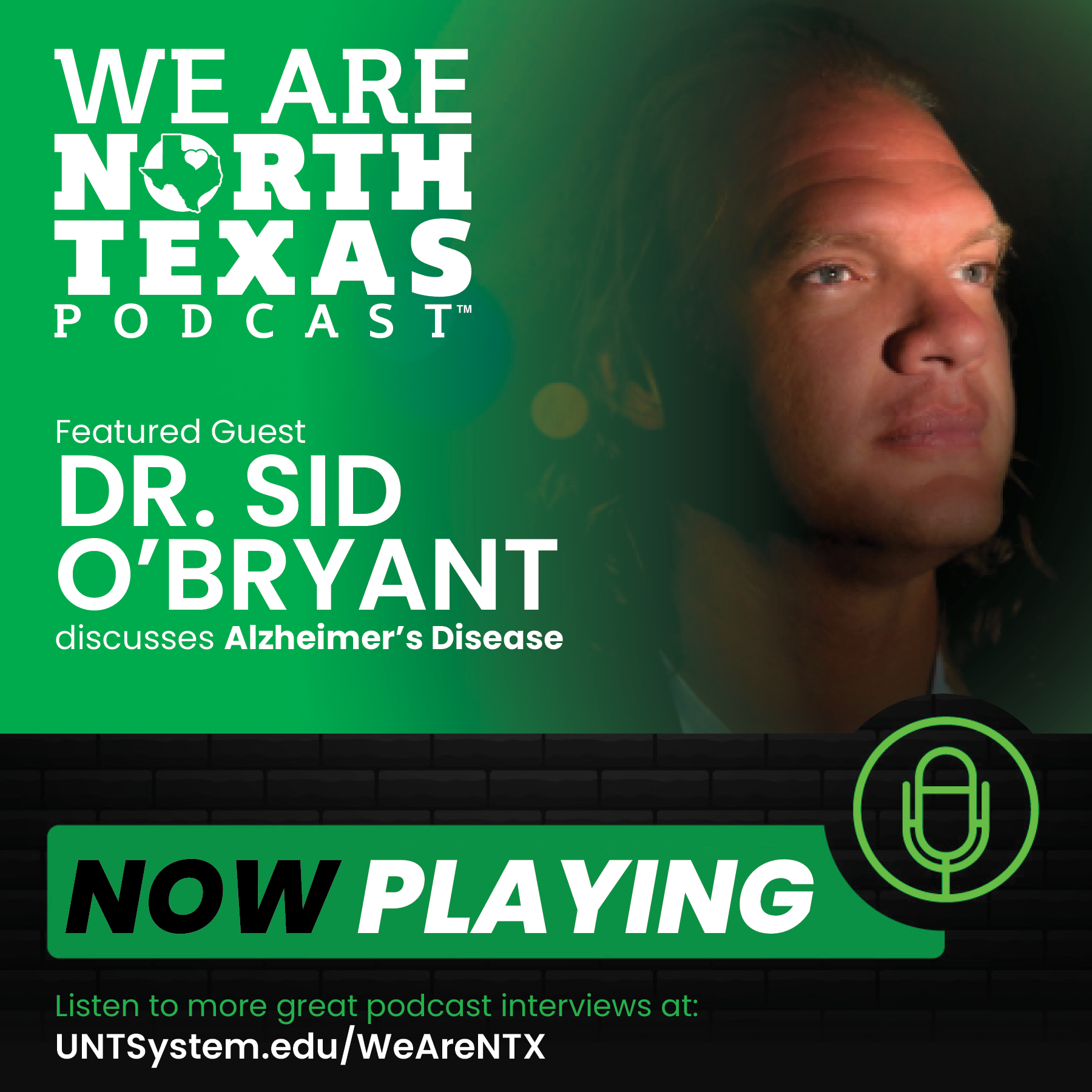 Brought to you by the University of North Texas System, WE ARE NORTH TEXAS focuses on innovation, compassion, ideas and accomplishments in our home region of Dallas-Fort Worth. Hosted by UNT System Chief Communications Officer Paul Corliss.
Dr. Sid O'Bryant, Executive Director of UNT Health Science Center's Institute for Translational Research, is a global leader in better understanding health disparities in brain aging. After watching his grandmother suffer through Alzeheimer's Disease, Dr. O'Bryant – a trained neuropsychologist – taught himself blood science and developed a test to detect the disease. Today, behind more than $60 million in research investments, he leads the world's largest study on better understanding why more Mexican Americans and African Americans, proportionately, suffer from Alzheimer's than their white counterparts.