Tuesday, May 12, 2020 - 4pm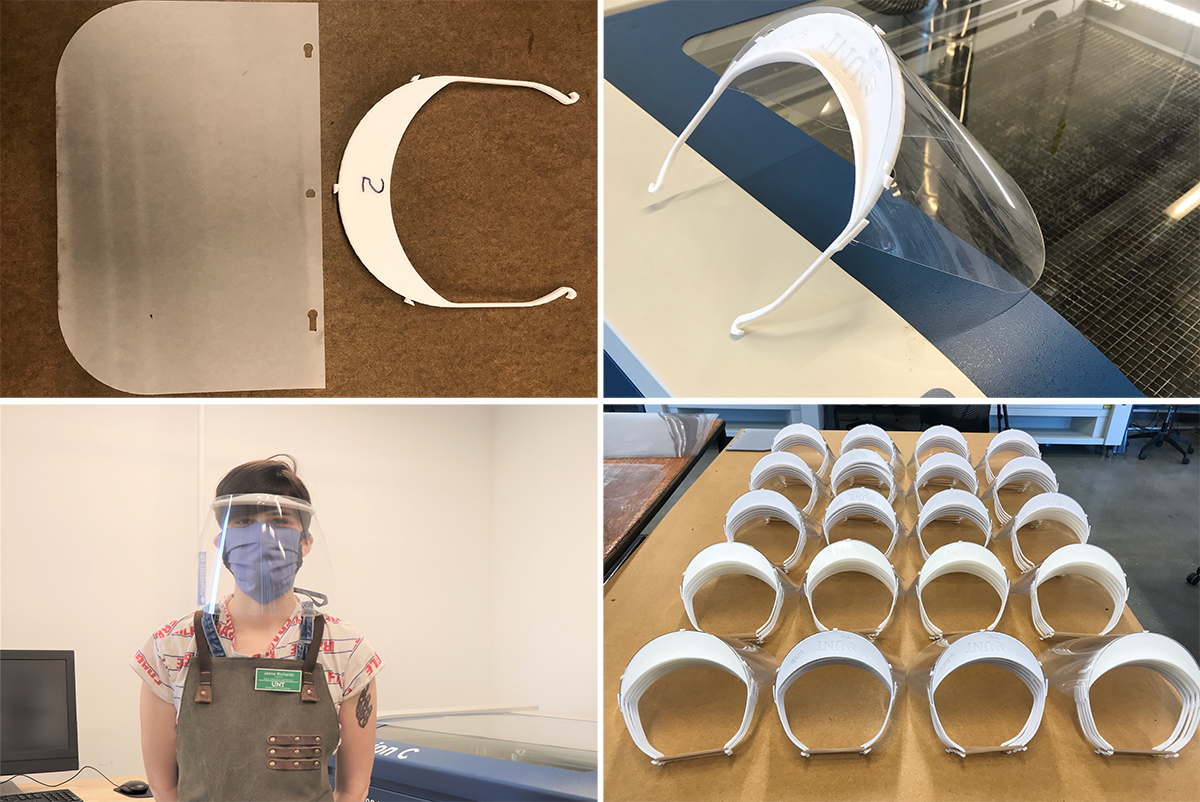 WE ARE NORTH TEXAS shares great ideas, hard work and good deeds from the University of North Texas System and its member institutions. We are innovative, diverse, caring and collaborative – we are North Texas. Hosted by UNT System Chief Communications Officer Paul Corliss.
In this episode, UNT Vice President for Research & Innovation Mark McLellan provides an insightful look at research efforts during the COVID-19 pandemic and shines the light on an exciting new collaboration between the College of Visual Arts & Design (CVAD) and the College of Engineering. CVAD Fabrication Labs Manager Jenna Richards and Cesar Chavez, a doctorate student in Mechanical Engineering, join the podcast to share how they came together to help produce hundreds of clear plastic face shields and visors to help protect the UNT community against COVID-19.