Wednesday, January 15, 2020
University of North Texas System Chancellor Lesa Roe today announced Alan Stucky as the system's new Vice Chancellor & General Counsel, pending approval by the Board of Regents next month. Stucky has served the UNT System as Interim Vice Chancellor & General Counsel since November, 2019, and has spent more than 15 years in the system's Office of General Counsel.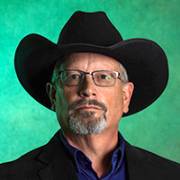 "Through his many years of service to our system, Alan has demonstrated exceptional leadership and ability," Roe said. "Alan's rich experience, steady demeanor and selfless leadership will provide stability and strong direction for our Office of General Council. He is well-respected across our organization as a strategic partner for me, our Board of Regents and all of our institutions."
The Office of General Counsel represents the UNT System, its Board of Regents and its universities in all legal matters. Stucky joined the UNT System in 2004 and previously served as Senior Associate General Counsel. In addition, he has served UNT as an adjunct professor since 2006, teaching several business law courses for the G. Brint Ryan College of Business.
Previously Stucky worked as in-house counsel and risk manager for Hillcrest Health System in Waco. He was also in private practice with Dunnam & Dunnam, LLP, in Waco, as well as with Brown & Fortunato, P.C., in Amarillo. Stucky received his J.D. from Baylor University Law School and his B.S. from Bethel College