Tuesday, November 24, 2020

UNT World Faculty & Staff:
Due to the COVID-19 pandemic, 2020 has certainly been a year like no other. But there is much to be grateful for as we approach the Fall Holiday Break this week.
UNT World has not only survived the fall semester, we have also improved our financial posture, while growing enrollment, degrees awarded, research, endowments and workplace engagement since last year. During last week's virtual Board of Regents meeting, one of our most-respected regents made the following comment:
"In March there was so much risk that I didn't see how we were going to make it through. To contrast that with where we are now … it is remarkable. I see companies that had the same risk and they didn't come out so well. We owe that to your leadership and the leadership across this system."
Powerful words and a testament to all of you. Our faculty and staff have been resilient and adaptable. Your efforts in mitigating COVID-19 risks – from simply wearing a mask and maintaining social distancing protocols, to the many volunteers helping with contact tracing across our system, to our clinics and health workers, to our maintenance workers and cleaning crews – are making a difference.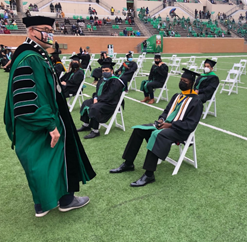 UNT HOLDS SOCIALLY-RESPONSIBLE OUTDOOR COMMENCEMENT
About 2,700 people — Fall graduates and their guests (limited to two each for social distancing purposes) — took advantage of the in-person opportunity to celebrate all they've accomplished at 2020 Fall Commencement on Sunday in Apogee Stadium. The event included the ceremonial conferral of degrees and the turning of tassels and rings. "Earning a college degree is a tremendous accomplishment and something that always deserves major celebration," President Smatresk told the graduates. "When you add a pandemic into the mix, it prompts unexpected changes to nearly every area of life, your ability to persist and complete what you started many years ago, and it makes it yet more impressive that you're here today."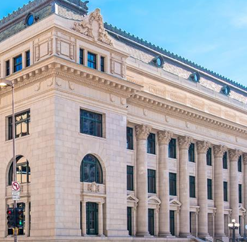 UNT WORLD HONORED FOR RENOVATION OF UNT DALLAS LAW CENTER
The AIA Dallas Design Awards celebrate outstanding achievement in architectural design by AIA Dallas chapter members and AIA Northeast Texas section members. The Design Awards announced the historic transformation of Old City Hall into the UNT Dallas Law Center as a 2020 Winner for its responsiveness to beauty, poetry, site condition and context, inspiration, process, and environmental, economic and social impact. Congratulations to the UNT System and UNT Dallas team members who helped lead this remarkable project. CLICK FOR MORE.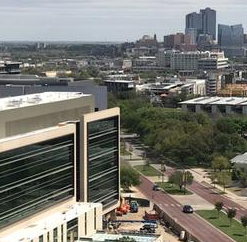 HSC RESEARCH HELPS IDENTIFY ECONOMIC GROWTH OPPORTUNITIES
Startup businesses have a substantial impact on job creation in Tarrant County and could be a key to the recovery from the economic fallout of COVID-19, according to new research funded by The University of North Texas Health Science Center (HSC) at Fort Worth. New companies — defined as businesses zero to 1 year old — created 25,157 jobs in 2018 and more than 25,000 jobs in Tarrant County every year from 2013 to 2018, according to the Fall 2020 Jobs Report released by Sparkyard, a free resource to connect entrepreneurs to resources. The report is first-of-its-kind research in Texas and represents a new way to show the impact that new firms have on job creation in our local economy. CLICK FOR MORE.

NEW HR LEADER SET TO JOIN UNT WORLD IN 2021
Following a national search, we recently named Sheraine Gilliam-Holmes as the UNT System's new Vice Chancellor for Organizational Effectiveness & Chief Human Capital Officer – Gilliam-Holmes will begin her new position on Jan. 2, 2021. Sheraine spent the last two years at Austin Peay State University as Executive Director & Chief Human Resources Officer, and previously served in HR leadership positions for The City University of New York (CUNY) System from 2012 to 2018.
A member of the National Board of Directors for the College and University Professional Association for Human Resources (CUPA-HR), Sheraine will replace Dan Tenney as our HR leader. Dan filled in admirably as Interim Chief Human Capital Officer over the past three months – in addition to his full-time role as UNT System Vice Chancellor & Chief Financial Officer – following the departure of Barbara Abercrombie in September.
UNT SYSTEM ED&I TEAM HELPS SHINE THOUGHTFUL LIGHT ON FALL HOLIDAY BREAK
Recently, our UNT System Human Resources team that is responsible for equity, diversity and inclusion adopted the term "Fall Holiday Break" in lieu of "Thanksgiving Break" for this week's annual November respite from the office and classroom. Be sure to visit ED&I's new Calendar of Holidays & Observances.
There are many recent articles that take a deeper look at the complex history of the Thanksgiving holiday, including this recent piece in USA Today. And while we recognize "Fall Holiday Break" as a more inclusive term for the coming long weekend, rest assured that I am thankful for all that you do and hope your time off is safe, relaxing and fulfilling.
COVID-19 SPIKE REMINDS US ALL TO REMAIN CAUTIOUS
As positive COVID-19 cases continue to spike in North Texas and beyond, please remain diligent and mindful of CDC guidelines for events and gatherings. HSC's DayXDay website continues to offer many helpful tips and news items to help us all through this challenging time. Leadership teams across UNT World will continue making the safety and well-being of our students, faculty and staff our top priority.
Be safe this long weekend!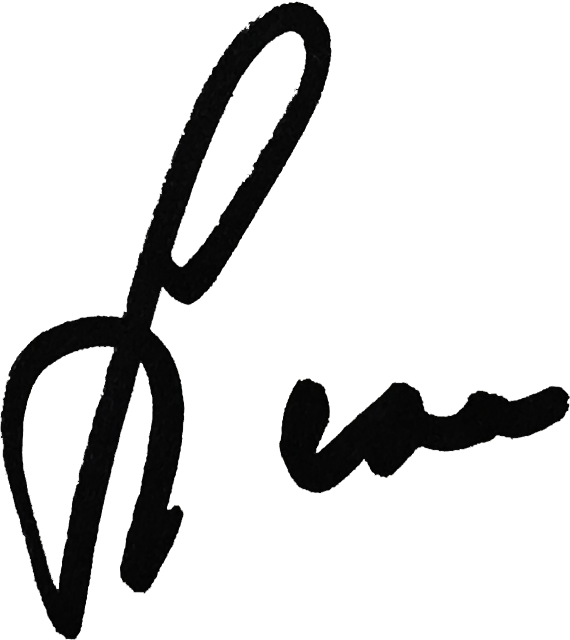 Lesa B. Roe
Chancellor