Friday, August 27, 2021

UNT World Faculty & Staff:
It's always special when students return to our campuses at the start of each new academic year, but this fall is perhaps the most inspiring experience in my four years as Chancellor.
We've overcome so many challenges over the last 18 months to reach this point. And while coronavirus continues to present us with obstacles, early headcount numbers indicate that all three of our member institutions will have increased enrollment this fall, making it likely that we will surpass last year's system-wide enrollment record of 47,000 students. Earlier this week, President Smatresk shared UNT's enrollment success this fall, including the university's largest freshman class ever, on KRLD.
We are able to offer a full on-campus experience to students across the system by respecting one another, being adaptable and being resilient. Thank you for your dedication to serve and fulfill our important missions across UNT World.
Certainly, this is not an easy time and all of us can experience emotional challenges such as stress, anxiety and depression. Our emotional well-being is just as important as our physical health, and prioritizing the mental health of our students, faculty and staff is a focal point across our system. With that in mind, I am excited to announce the rollout of a new, more robust Employee Assistance Program (EAP) for our employees and their households, effective September 1, 2021.
Administered by ComPsych, our new EAP offers no-cost solutions to life's challenges, 24 hours a day. Services offered include confidential emotional support, work-life solutions, critical incident stress management, legal guidance and financial resources.
Full details of the program will be announced next week. In the interim, you can learn more about your new EAP benefits by watching the accompanying video for a short, virtual orientation that helps you better understand how to utilize and access these helpful resources. Providing emotional well-being resources to employees is critical in today's modern workplace, and we are committed to helping you and your loved ones live your best lives.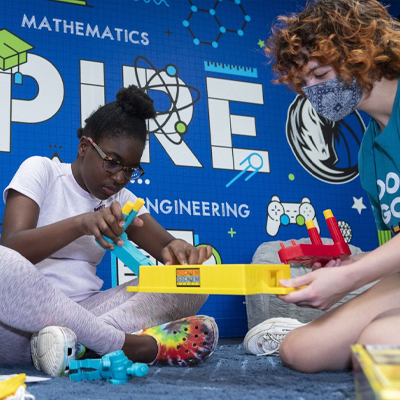 UNT DALLAS PARTNERS WITH YMCA TO SERVE YOUTH
UNT Dallas teamed up with the YMCA this summer to provide free youth development programs to children ages 10-17 living in underserved communities. The partnership is now expanding this fall in the form of an after-school program under the umbrella of UNTD's Rising Blazers initiative, which fosters youth leadership development. The programs, which include physical and enrichment activities, are available at the Park South YMCA in South Dallas and the Moorland Family YMCA in Oak Cliff. "Through new partnerships with organizations like the YMCA, we're able to offer additional programs that will help impact and change the lives of children in some of Dallas' most disadvantaged communities," said Nakia Douglas, executive director of TRIO and Pre-Collegiate Programs at UNT Dallas. The partnership was featured in The Dallas Morning News.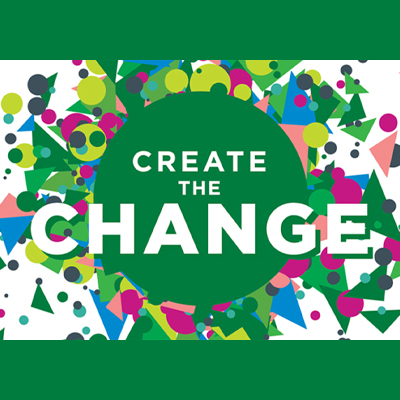 UNT TO HOST TEDx EVENT ON CAMPUS, OCTOBER 1
Registration is open for TEDxUNT: Create the Change, which will take place from 1 -- 4 p.m., Oct. 1 in the University Union. You can now register for your free ticket, which is the name badge you will pick up outside the University Ballroom prior to the event. In the spirit of ideas worth spreading, TED (Technology, Entertainment and Design) created TEDx — a program of local, self-organized events that bring people together worldwide to share a TED-like experience. TEDxUNT is our licensed event. Attendees will hear from students and faculty as we explore topics ranging from research and innovation to social justice and sustainability, as well as enjoy performances by students in our College of Music. Email tedxunt@unt.edu if you have any questions.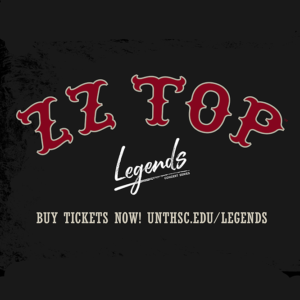 HSC TO HOLD LEGENDS FUNDRAISER ON OCTOBER 4
Following a year hiatus due to the coronavirus pandemic, UNT Health Science Center will hold its annual Legends Concert Series charitable fundraiser on Oct. 4 at Dickies Arena in Fort Worth. Featuring live music performances by Texas legends ZZ Top and Pat Green, the event will raise funds for the HSC Legends Scholarship Fund, which supports student scholarships for all six HSC schools. Since the inaugural Legends event in 2013, more than $2 million has been raised to support HSC's patient-centered education, ground-breaking research and outstanding clinical care. To support the HSC Legends Scholarship Fund, please contact Lee Ann Embry at 817-735-0204 or LeeAnn.Embry@unthsc.edu to purchase tickets, VIP packages or sponsorships. A portion of all Legends purchases made through HSC is tax deductible.

ANNUAL GALLUP ENGAGEMENT SURVEY TO BE DISTRIBUTED ON SEPT. 27
As we move forward toward a "new normal," there's no doubt that our workplace is evolving. As we work together to shape the future of UNT World, it is critical for our leaders to listen to our faculty and staff. With that in mind, the Gallup Q12 Engagement Survey will launch on Sept. 27, 2021 for all employees at all locations.
As a reminder, the Gallup Q12 Engagement survey is a tool that measures performance management needs, employee motivation and psychological commitment. This annual inquiry provides you with an opportunity to anonymously share input on what it's like to work for the UNT System or one of our member institutions.
Remember, this is not just a survey, this is your chance to do your part in helping to make UNT World a better place for you, your coworkers, our students and community members. Engagement is not a quick fix, but a journey that will help us further our overall mission. In the weeks ahead, you will receive communications on what to look for, how we plan to share the results, and resources to guide teams on what to do after they have received their results.

SAVE THE DATE: NEXT UNT WORLD TOWN HALL ON SEPTEMBER 30 AT 2 PM
I will hold our next quarterly UNT World Town Hall virtually on Sept. 30 at 2 p.m. – please mark your calendars. Full details of our September Town Hall will be announced next week and, as always, work-related questions for me may be sent to communications@untsystem.edu.
Thank you for your support,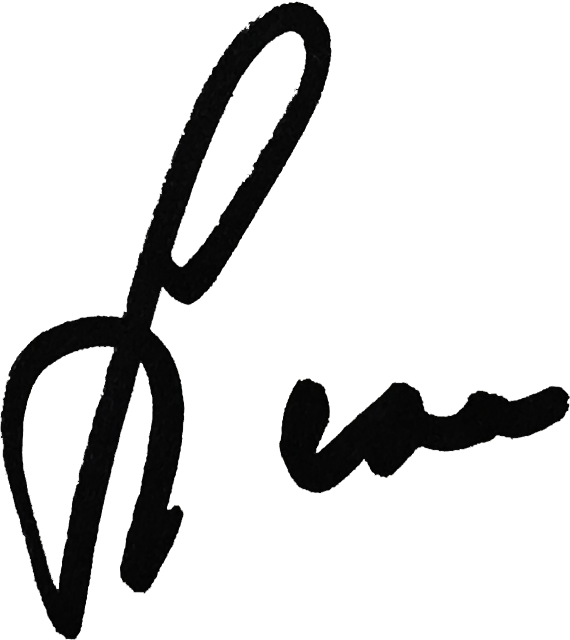 Lesa B. Roe
Chancellor