Friday, March 26, 2021

UNT World Faculty & Staff:
What a difference a month makes! While February closed with frustration over winter storms and power outages, March brought new milestones and accolades to UNT World and – perhaps most importantly – progress in our battle against COVID-19.
On March 29, Texas will become the largest state to expand COVID-19 vaccine eligibility to all adults. North Texas also reached a symbolic milestone in the fight against COVID-19 this week when Parkland Hospital in Dallas closed its COVID-19 intensive care units.
What does this mean for UNT World?
We will continue to follow CDC recommendations that are continually evolving. Given the rate of vaccinations and the high probability that the recommendations will be significantly relaxed, we are currently planning for the following at each location:
UNT will have a full physical return for Fall semester and is planning a limited number of summer camps and other summer programs. Camp requests are being reviewed weekly with information announced as approvals are given.


UNT Dallas is performing a detailed assessment of its facilities on April 23 and will follow with a final decision on the level of physical return for Fall.


UNT Health Science Center will have a full physical return for Fall semester with many of those programs starting this summer.
Eligible current UNT employees and students, and UNT World employees, can now register to be vaccinated at the UNT Student Health and Wellness Center: http://bit.ly/untvform. Once you complete the registration process, you will receive further communication about your appointment. Email questions to Stephanie Fields-Hawkins.
For more information about other locations to get a COVID-19 vaccination, contact your health plan, primary care provider or click on the county links below (you may register in any county):
Collin County | Dallas County | Denton County | Tarrant County
We'll discuss our progress in the fight against COVID-19 further in our quarterly UNT World Town Hall (additional details below), which will be held virtually at 1 p.m. on Monday, March 29, and streamed live at: http://untsystem.edu/MarchTownHall.

MEAN GREEN MEN'S BASKETBALL MAKES HISTORIC RUN
Congratulations to the record-breaking Mean Green Men's Basketball team for their hard work and determination this season. The team earned a spot in Round 2 of the NCAA tournament for the first time in program history when they defeated fourth-seeded Purdue, 78-69, in an overtime victory on March 19. The Mean Green eventually fell to fifth-seeded Villanova on March 21, but not before delivering millions of dollars in exposure and immeasurable pride to the UNT community. Congratulations to the team and thank you to the Conference USA champions for representing UNT so well.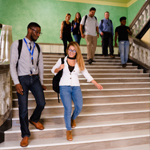 UNT DALLAS COLLEGE OF LAW NAMED MOST DIVERSE
Pre-Law Magazine recently released its annual rankings for diversity, and our own University of North Texas at Dallas College of Law was ranked No. 1 in the nation. Per the magazine: This year, University of North Texas at Dallas College of Law takes top honors in our diversity rankings. The upstart school has improved steadily in this ranking in recent years. It ranked No. 8 in 2019. UNT Dallas College of Law closely matches the U.S. average for the number of Hispanics, Asians, Blacks and Native Americans.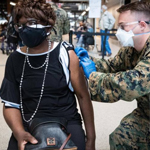 HSC BRINGS VACCINE TO UNDERSERVED COMMUNITY
UNT Health Science Center, in partnership with Tarrant County, recently opened a COVID-19 vaccination site in Fort Worth's historically underserved Stop Six neighborhood. The new vaccination hub is part of a collaboration between HSC and Tarrant County to expand access to the vaccine in historically underserved and hard-to-reach communities. HSC students will work to help register residents for the vaccine.
"HSC is excited to partner with Tarrant County and leaders in the Stop Six community to bring this vaccination opportunity directly to the people who live here," said Dr. Sylvia Trent-Adams, HSC Chief Strategy Officer.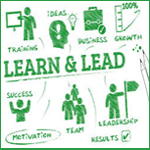 INAUGURAL COHORT OF LEADERS GRADUATE
Congratulations to the first cohort of graduates from our new Foundational Leadership Academy (FLA) – a system-wide employee leadership development program sponsored by UNT System HR Organizational Development & Engagement (ODE). Graduates came from all UNT System institutions and attended weekly leadership sessions, designing group projects that benefit or enrich UNT World. Some examples of group projects are improving the Leave Without Pay process, creating an employee parking perks program, and developing programs to improve employee engagement and morale.
As part of our continued efforts to keep faculty and staff informed of the UNT System's priorities and key projects, I will host this quarter's UNT World Town Hall at 1 p.m. on March 29. As part of the program, UNT System Chief Communications Officer Paul Corliss will moderate a Q&A session with UNT System Vice Chancellors Sheraine Gilliam-Holmes (Chief Human Capital Officer), Chris McCoy (Chief Information Officer) and Jack Morton (Government Relations).
The Town Hall will be held virtually via Zoom and will be streamed lived (and later archived) at UNTSystem.edu/MarchTownHall.

UNT WORLD VISION: STRATEGIC ROADMAPS TO MAXIMIZE ALIGNMENT
We are driven by our system-wide UNT World Vision to "Transform the future of North Texas and beyond by being accessible, caring, innovative, community-focused and industry-connected — bringing out the full potential of those we serve."
With that vision in mind, our UNT System Headquarters Cabinet participated in a planning retreat last week and shared future roadmaps for discussion and alignment on next level down planning. Our next step is sharing and discussing these roadmaps with our university presidents and other campus leaders in order to refine our approach and maximize alignment across UNT World.
DIVERSITY, EQUITY & INCLUSION UPDATE
The UNT System is committed to an inclusive culture that celebrates our many differences and finds authentic ways to come together and affirm the value of our diverse students, faculty and staff. We have a rich legacy that is built on the philosophy that higher education should be accessible to everyone, regardless of race, gender identity/expression, age, nationality, sexual orientation, disability, veteran status or diverse perspectives.
With that in mind, we recently launched a national search for a dedicated Chief Diversity Officer (CDO) who will report directly to me as part of our critical efforts to advance our culture of diversity, equity and inclusion (DE&I). This individual will collaborate with campus leaders and advisory groups across campuses to:
Lead the shaping of system-wide vision and compelling message for diversity, equity, and inclusion by creating aspirational goals, plans for change, and assessment of initiatives;
Plan, guide and advise executive officers on diversity, equity, inclusion (DE&I) across UNT World;
Work directly with the Chancellor's Cabinet and Campus Leadership to define strategies and support objectives for their teams and institutions;
Communicate cohesive, integrated strategy roadmap, as well as DE&I progress, to Board of Regents, Chancellor, Presidents, and all levels of system and campus leadership.
This important opening has been posted to our UNT System job site for applicants, and our search committee will work with me to fill the position this spring.
I also wanted to congratulate UNT's Division of Institutional Equity & Diversity on holding a very impressive Equity & Diversity Conference earlier this week. DE&I is a focus at every campus and location across UNT World, and thoughtful events such as this keep our important efforts in the space at the forefront.
Thank you,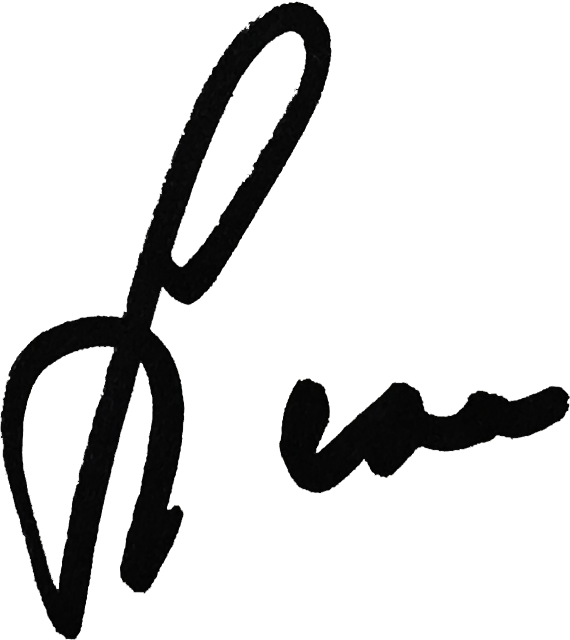 Lesa B. Roe
Chancellor