Monday, January 3, 2022

UNT System Faculty, Staff, & Students,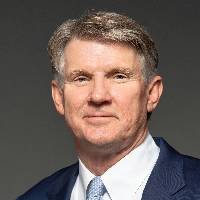 Happy New Year! I hope each of you was able to spend quality time with your family, friends, and loved ones during the winter break. A new year brings us many new opportunities, and I am especially excited to begin this work in my new role as Chancellor for the University of North Texas System. I believe we have limitless potential to shape the future of North Texas and beyond, and I look forward to working with you as we lead our great universities and centers of excellence forward.
The unfortunate reality is we will also have challenges to tackle together. Most recently, I know we have all been impacted by the COVID-19 pandemic over the last two years, and all over again the past few weeks as positive cases have increased with the Omicron variant. Please know our top priority across the UNT System remains to ensure the health and safety of students, faculty, staff, and community members. Additionally, our system leadership and universities continue to recommend following COVID-19 safety guidance and mitigation strategies including adherence to public health practices such as practicing good hand hygiene and respiratory etiquette, as well as screening for potential COVID-19 symptoms. You can stay up to date with these guidelines and recommendations at UNTSystem.edu/covid.
We are exploring opportunities to ensure the COVID-19 vaccine is available and accessible to those who are interested and eligible. We are also evaluating the potential for increased COVID-19 testing capacity throughout the entire system as another step to prioritize the health and safety of all.
Thank you for your hard work and commitment to our collective success as we embark on a new journey together in 2022. I remain focused on our bright future in anticipation of the success we will see as our system and member institutions soar to new heights.
Very respectfully,
Dr. Michael R. Williams
Chancellor and HSC President