Tuesday, May 23, 2023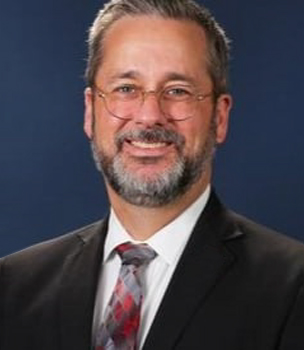 After conducting an extensive nationwide search, The University of North Texas at Dallas (UNT Dallas) has named Dr. Jason Garrett as its new dean of the School of Business. He starts on July 24.
Dr. Garrett is an experienced leader and administrator, known for innovation and collaboration. He describes himself as "a passionate advocate of higher education." UNT Dallas will be the fourth university at which Dr. Garrett has worked during his 27-year career.
"Dr. Garrett appreciates and supports the mission and vision of UNT Dallas. He brings a wealth of knowledge and experience in business and academia," said Dr. Betty Stewart, UNT Dallas Provost and Executive Vice President of Academic Affairs. "His experience with AACSB (The Association to Advance Collegiate Schools of Business) will be invaluable to the School of Business as they work toward this important milestone."
For the past six years, Dr. Garrett has served as dean of the McAfee School of Business at Union University in Jackson, TN. While there, he led his team of more than 20 faculty and staff in creating additional academic programs, expanded the online curriculum, and established the groundwork for a new business school facility. He also led the development of a new strategic plan and mission statement, and advanced community relations with career-oriented events that brought students and working professionals together.
Previously, Dr. Garrett was associate dean of the Foster College of Business at Bradley University in Peoria, IL, where he started as an assistant professor of marketing. Dr. Garrett began his higher education career as a research assistant and graduate instructor for the Trulaske College of Business at the University of Missouri in Columbia.
"Together we will achieve new levels of excellence for the only School of Business at a four-year, public university in Dallas. This will happen by focusing on the goal of impacting the socioeconomic mobility of our students and building on the great work already accomplished in the UNT Dallas School of Business," said Dr. Garrett.
The focus of Dr. Garrett's academic research has been the behavioral and financial impact of strategic marketing decisions on sales management and business-to-business relationships. His findings and peer-reviewed articles have been published in top marketing journals and presented at respected colleges and universities.
UNT Dallas used an executive search firm to conduct an extensive search and received more than 50 strong applicants for the dean of business position. The campus search committee interviewed 10 semi-finalists and three finalists were chosen to visit the university for in-person meetings.

From UNT Dallas Staff News