Monday, March 8, 2021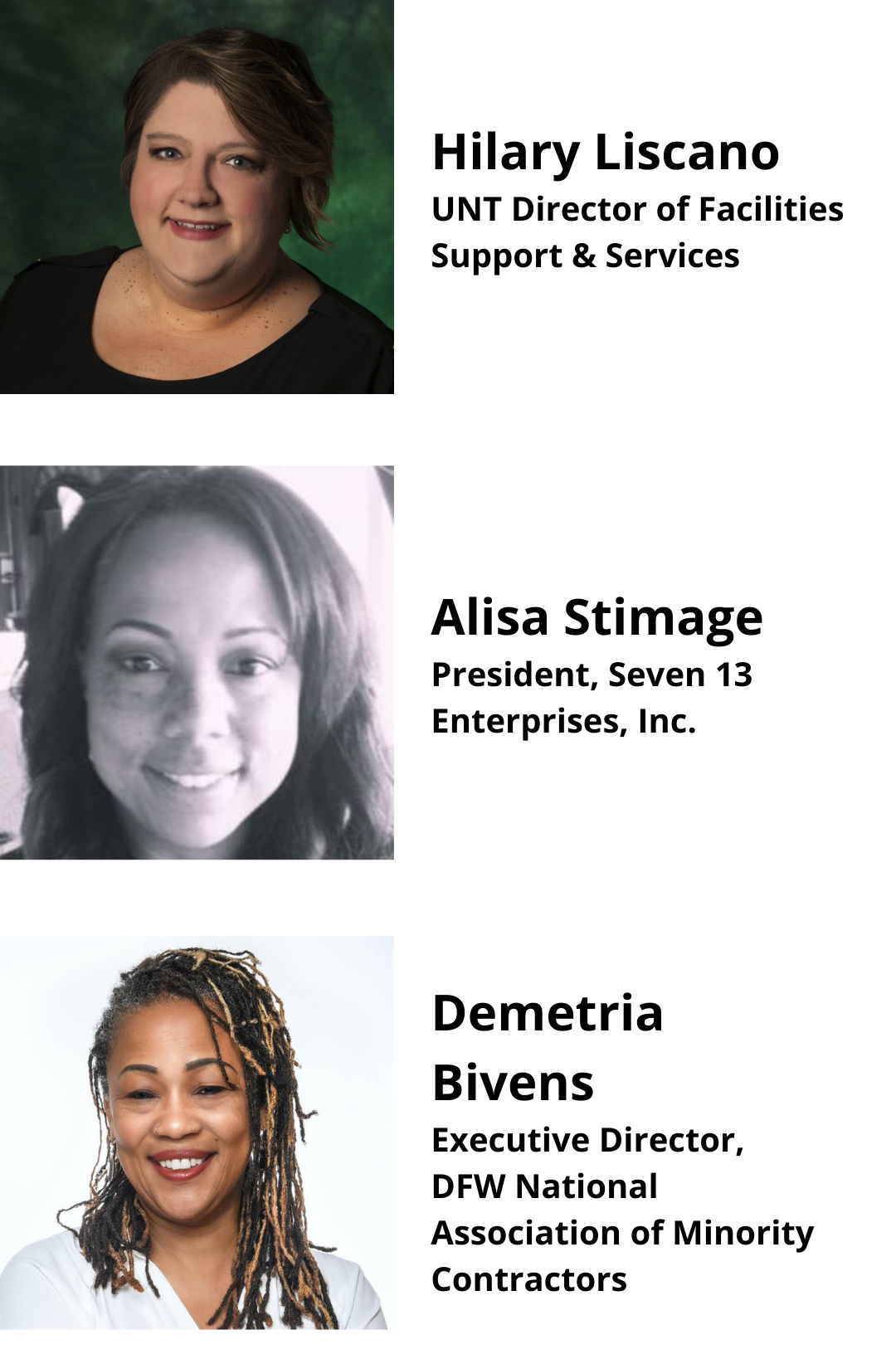 On Monday, Feb. 15, with several inches of snow blanketing the ground, the mercury plunging to single-digit, record-setting lows causing power outages across the state, the University of North Texas found itself in a race to fend off potential major infrastructure damage.
Diesel fuel, and lots of it, was desperately needed to power the university's 25 generators and get the heat back on. At the forefront of this crisis was Hilary Liscano, UNT's Director of Facilities Support & Services. With deteriorating road conditions making deliveries perilous and other emergencies unfolding across the region, the situation on the Denton campus was looking grim.
"UNT was facing potential damage to our Data Center, the loss of electricity to dining halls on which our students living on campus depend, as well as heat to 15 residence halls," Liscano said. "We had one local vendor, Kelsi Oil Co., that opened and allowed us to fill our portable fuel tanks, 80 gallons at a time, to help us limp through the crisis."
The fuel from Kelsi Oil was much appreciated as a stopgap, but Liscano needed delivery of more than 2,000 gallons to power the campus.
She reached out to Greg Obar, UNT System's Senior Director for Strategic Sourcing who leads the Historically Underutilized Business (HUB) program, knowing he more than anyone might have connections to area businesses that could hopefully come to the rescue.
Obar contacted Demetria Bivens with the Dallas-Fort Worth chapter of the National Association of Minority Contractors (NAMC). She led Obar to Seven13 Enterprises, a Woman-Owned Small Business (WOSB) headquartered in Fort Worth. Liscano and Seven13 Enterprises owner Alisa Stimage quickly connected.
"She proved that she was willing to do whatever it took in order to help us solve our problem," Liscano said. "On the initial phone call, I told her what we required and that we needed it ASAP. It is my understanding that she was facing her own set of challenges on her end. She worked with us to get us moved up the priority list."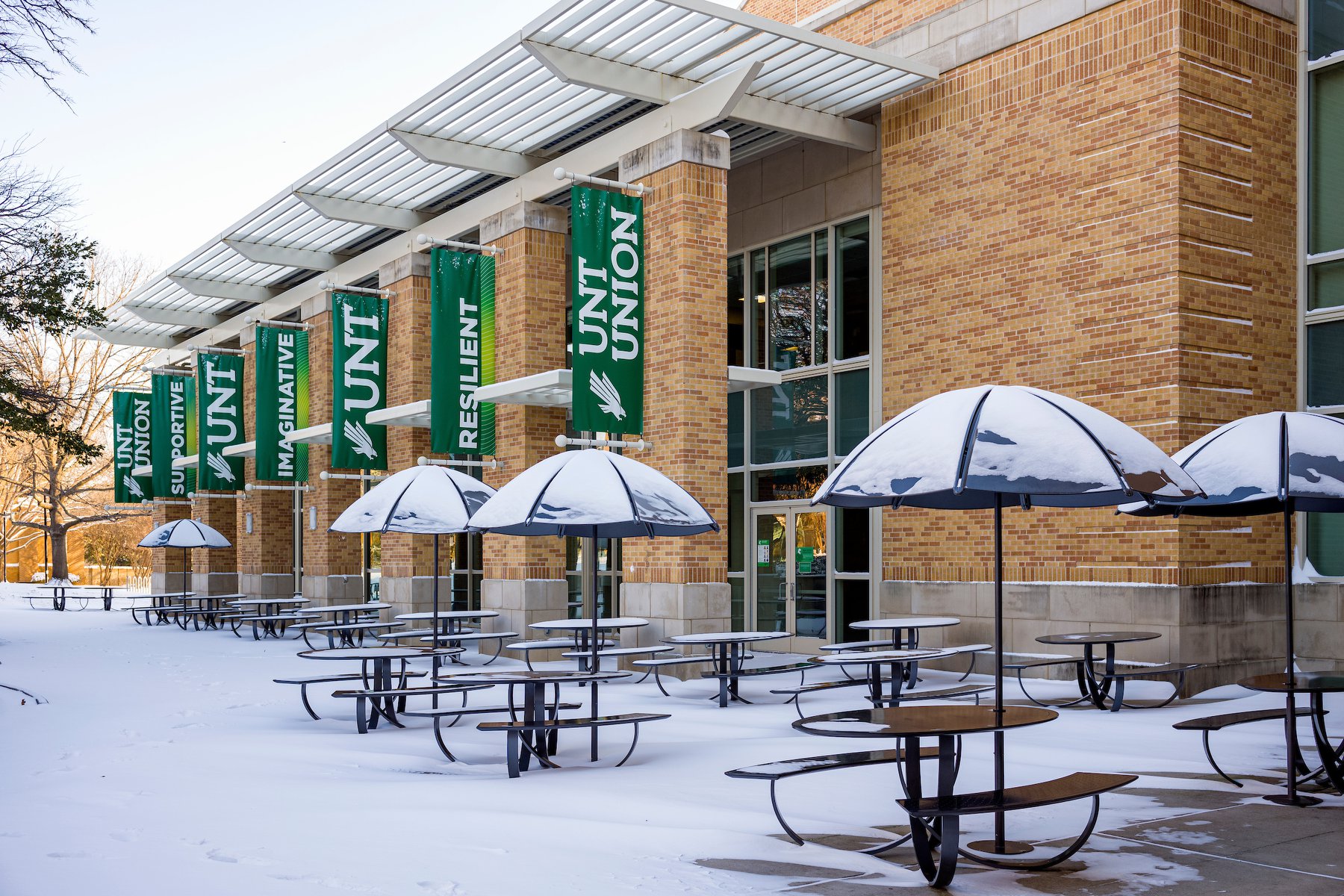 Throughout the ordeal, Liscano and Stimage exchanged texts and phone calls, with Stimage continually offering words of optimism at a time when Liscano needed hope since there were no other options to secure the fuel so desperately needed.
"Alisa's company, a locally owned, diverse (and HUB) business endured the challenges of the winter weather to bring much-needed diesel fuel to UNT in Denton when we needed it," Obar said.

The fuel was delivered, ensuring power and helping to keep the heat on, assuring a dire situation didn't turn worse.
"I sincerely appreciate her follow-through, her timely and frequent texts to instill confidence in me during a time when I had no other leads or options," Liscano said of Stimage.
As March celebrates Women's History Month, it took the quick-thinking and determination of three women – UNT's Liscano, the NAMC's Bivens, and Seven13 Enterprise's Stimage – to save the UNT campus from possibly a much worse fate during that February snowstorm that won't soon be forgotten.