Monday, July 31, 2023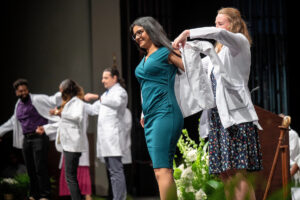 The University of North Texas Health Science Center at Fort Worth's College of Pharmacy has reached another milestone, just 10 years after its inaugural class matriculated in 2013. The Accreditation Council for Pharmacy Education has granted the college an eight-year accreditation term, the maximum time allowed.
This accomplishment signifies that the HSC College of Pharmacy has met or exceeded the rigorous standards set by ACPE, and it extends accreditation through June 2031. ACPE is recognized by the U.S. Department of Education as the national agency for the accreditation of professional degree programs in pharmacy.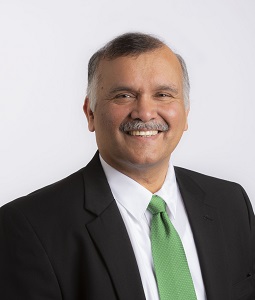 "I am enormously proud of our college," said Dr. S. Suresh Madhavan, dean of the College of Pharmacy. "ACPE accreditation is the gold standard in pharmacy education and validates the quality of our curriculum, faculty expertise, research initiatives and overall educational program. Our success would not be possible without the remarkable dedication and contributions from our exceptional faculty and staff, and the invaluable support from HSC support services and leadership."
Dr. Charles Taylor, provost and executive vice president of academic affairs, who joined HSC in 2017 as dean of the College of Pharmacy, emphasized the significance of this milestone.
"Full accreditation demonstrates the College of Pharmacy's solid foundation and commitment to the success of our students," he said. "HSC is poised to continue to support the advancement of the pharmacy profession and meet workforce demands by educating the next generation of pharmacists."
Madhavan and faculty leaders continue to focus on innovative teaching and programs to prepare students for the evolving pharmacy profession.
Building on faculty expertise, the college also has ramped up its program offerings to help students expand their skills and discover new career paths. With a focus on drug discovery and development, health outcomes research and pharmacometrics, the accelerated and flexible certificate and master's degree programs already have helped graduates land competitive fellowships and residencies.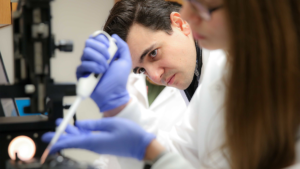 "We've seen our residency match increase, and students report they are highly satisfied with their experience and practice readiness," Madhavan said. "We've been responsive to the needs of our students and the needs of the pharmacy profession, and that is evident in our commitment to excellence in education, research and service."
In recent years, the college also has experienced growth in research funding, helping push its institutional total research ranking up from No. 52 to No. 38 among 142 colleges of pharmacy in the U.S., according to a listing published by the American Association of Colleges of Pharmacy.
The college has graduated seven cohorts with more than 600 alumni and in October will celebrate the 10th anniversary of its first cohort.

From HSC Newsroom - Education by Krista Roberts