Thursday, July 6, 2023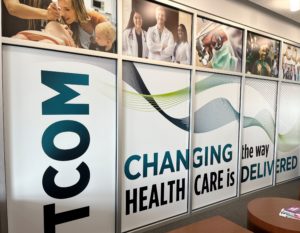 The Advisory College Program of the Texas College of Osteopathic Medicine is excited to announce the addition of five new faculty members who will serve as faculty Advisors. With a student body exceeding 900 medical students, the program consists of six colleges. Joining the esteemed ranks of the TCOM Advisory Colleges are Dr. David Farmer, Dr. Reheela Hafeez, Dr. Shalice McKnight, Dr. Michael Oglesby, and Dr. Kellee Randle. These colleges are named after influential figures who have made significant contributions to the school's legacy.
"We are very excited about the new advisors that are joining the Advisory College Program," said Dr. Rynn Ziller, Assistant Dean of TCOM's Office of Medical Student Success. "Each new addition brings a diverse and unique background that our students will be able to draw from to help them in their journey through medical school. The caliber of our Advisory College Program's faculty members in each college was already impressive, and with the inclusion of these four individuals, it will be even better."
For over a decade, the Advisory Colleges have provided a wide array of resources, connections and mentoring for TCOM students. By facilitating connections between students and faculty mentors, the Advisory College Program has successfully assisted students in navigating the challenging journey of medical school, by enhancing their well-being and access to valuable resources.
Each college will meet throughout the year as a group for different events, meetings or just to have some fun. The TCOM faculty advisors serve as mentors for many students, and watching those students not only grow into the profession but also as individuals, is at the core of the Advisory College program. The six TCOM advisory colleges are Beyer, Elko, Everett, Luibel, Richards and Zachary.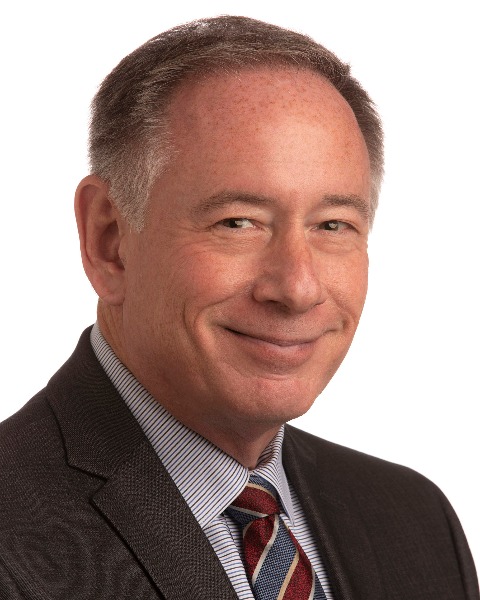 Dr. David Farmer, Zachary College Advisor
Dr. Farmer is the Executive Director of Interprofessional Practice and Behavioral Health providing leadership in the integration of interprofessional practice and behavioral health in HSC Health's primary care clinics as part of the institution's Whole Health initiative. Dr. Farmer served as the Founding Director of Interprofessional Education and Practice at HSC from 2012 to 2021. A faculty member in the TCOM's Department of Medical Education and Health Systems Science, Dr. Farmer teaches skills development in clinical communication and emotional intelligence with 1st and 2nd- year medical students. Dr. Farmer is an Executive Committee Member in the Texas Child Mental Health Care Consortium (TCMHCC) and the UNTHSC PI overseeing TCMHCC projects. He is a founding institutional member, IPE Fellow, and member of the Board of Directors of the Texas IPE Consortium. Dr. Farmer is a Distinguished Scholar Fellow and Chair-Elect of the Psychology Academy within the National Academies of Practice.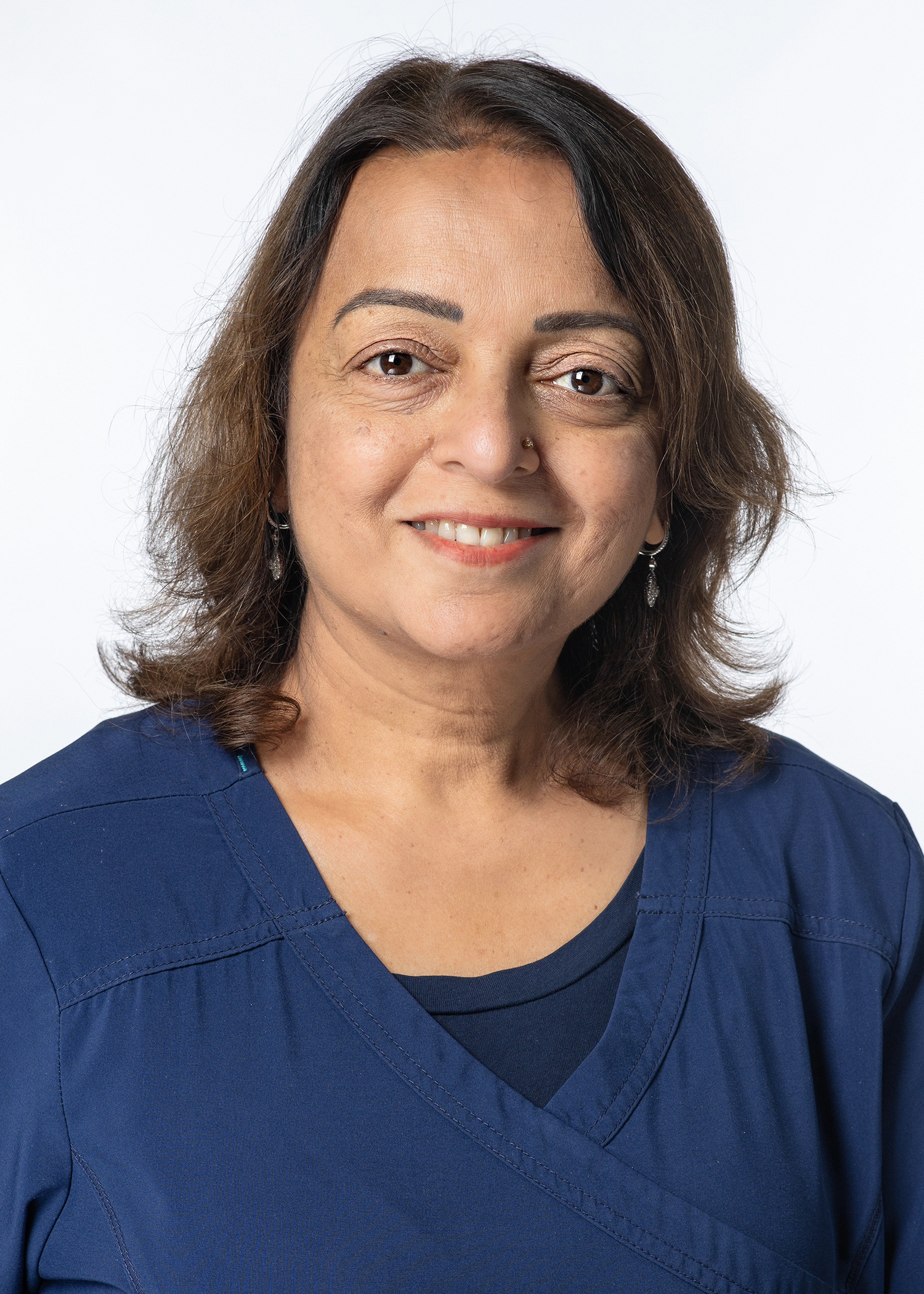 Dr. Raheela Hafeez, Everett College Advisor
Dr. Raheela Hafeez is an Assistant Professor of Pediatrics at HSC. She has been a faculty member at TCOM since 2008. Dr. Hafeez is actively engaged in IPE activities. She mentors dietetic students from TCU, TWU and THR, Dallas. Dr. Hafeez pioneered a "Clinical Observership Program" at the pediatric department to allow international physicians to have a shadowing experience at HSC. This helped many foreign graduates advance their medical careers in the United States. Dr. Hafeez served as the director of the Tele-Medicine program for burn patients, in association with Shriners Hospital for Children,
Dr. Hafeez completed her medical school at Dow Medical College, Karachi Pakistan. She was trained in OB-GYN and Internal Medicine, but life experiences introduced her to children's health issues, which sparked her interest in pediatric medicine. She did an internship with postgraduate training in Pakistan in pediatrics. She worked as a pediatrician for school health clinics, and outpatient family medicine practices, in Pakistan. Dr.Hafeez moved to the USA in 1992. She completed pediatric residency training at Cook County Children's Hospital, Chicago. She is Board Certified in Pediatrics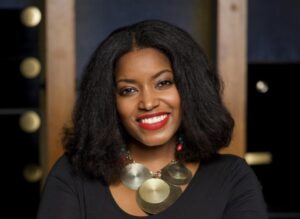 Dr. Shalice McKnight, Beyer College Advisor
She is the Medical Director of the Integrative Behavioral Health Program with TCOM's Department of Pediatrics and Women's Health. A native of Washington, D.C. she attended the University of Virginia (undergraduate), Hampton University (graduate), and medical school at Michigan State University College of Osteopathic Medicine.
She completed a four-year General Psychiatry Residency at Cooper University Hospital in Camden, New Jersey, where she was peer selected to receive the Arnold P Gold Humanism in Teaching & Excellence Award (HETA) as a Resident. Dr. McKnight completed a two-year Child/Adolescent Psychiatry Fellowship at Children's National Medical Center in Washington, DC where she served as Chief Fellow. She is a graduate of the Harvard Macy Institute Educators in Health Professions program and now serves as volunteer Faculty.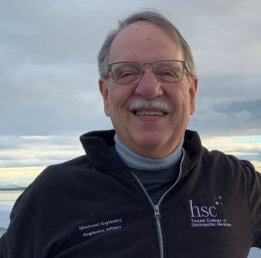 Dr. Michael Oglesby, Zachary College Advisor
Dr. Oglesby will be an advisor in Zachary College. He is a pharmacologist, having taken his Ph.D. at SUNY Buffalo and completed post-doctoral training at the University of Chicago. He began employment with TCOM on the day it transitioned from private to State-supported medical school in 1975. He had a long research career in pharmacology, including obtaining seven RO1 grants from the National Institutes of Health and being named a Humboldt Fellow to spend a year at the Max Planck Institute for Psychiatry in Munich. In more recent years he has been full-time teaching with TCOM, serving for more than a decade as the Year 2 Curriculum Director.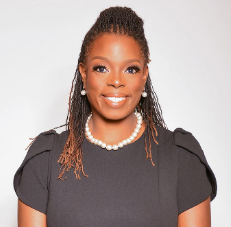 Dr. Kellee Randle, Richards College
Dr. Randle will be an advisor in Richards College. She is a 2010 TCOM graduate and is board-certified in Internal Medicine. She completed her residency at Broward Health Medical Center in Ft. Lauderdale, Florida. In 2018 Dr. Randle was inducted as a fellow of the American College of Osteopathic Internists (ACOI) for her contributions to the field of Internal Medicine. She is a conference speaker and collaborator with ACOI. A few of her topics include improving compliance in hospitalized patients and unconscious bias. She is also a member of the ACGME DEI Officers Forum, a group of educators and clinicians focused on increasing equity and inclusion for medical students and residents.

From HSC Newsroom - Our People by Steven Bartolotta