Tuesday, May 23, 2023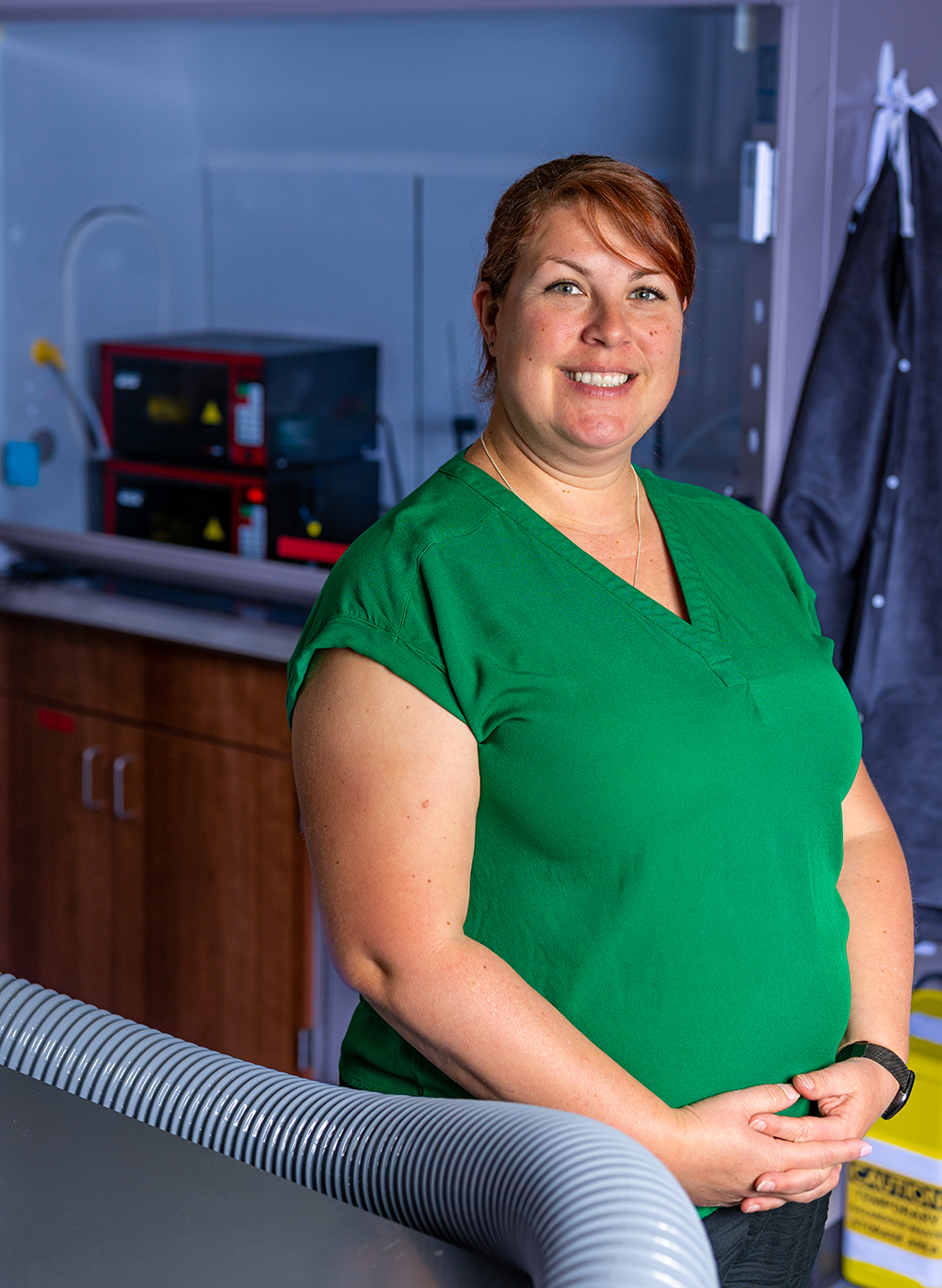 DENTON (UNT), Texas — University of North Texas College of Engineering assistant professor Melanie Ecker earned the National Science Foundation's most prestigious recognition for early career faculty.
Ecker will use the $553,036 award given through the NSF's Faculty Early Career Development Program to further her research on using smart polymers for biomedical applications.
NSF CAREER awards are granted to faculty within their first 10 years in a full-time college appointment whose scholarly products are considered to have had a high impact in their discipline and/or on society. Overall, UNT has 22 researchers who have been awarded CAREER grants over the years.
"I'm honored to receive an NSF CAREER Award," Ecker said. "This funding will help me establish a research program on smart polymeric biomaterials, which I believe could help increase quality of life and potentially save lives in the future."
Ecker first discovered her interest in polymers in graduate school and has worked ever since to explore their biomedical applications. Her research focuses on the use of smart polymers to develop next-generation biomedical devices, including responsive polymeric biomaterials for wound healing or devices to treat gastrointestinal disorders.
"Materials that can self-deploy inside the body enable applications in minimally invasive procedures. However, shape memory polymers are not commonly used as a biomaterial because some challenges remain. I want to change that, which is why we aim to investigate these materials and their potential applications systematically," Ecker said.
Beyond the research, Ecker is leading efforts to increase awareness and interest in the emerging field of smart polymeric biomaterials through a new mentoring program for students interested in biomedical engineering careers, especially women and people from underrepresented groups. As part of her CAREER award, Ecker also is planning local "science slam" events to engage curious non-scientists and provide opportunities for students to communicate their research effectively to the public.
Learn more about Ecker's research and how it will contribute to the future possibilities of smart polymers in UNT's The Lab episode "What if Plastics Were Smart?" and her 2021 TEDxUNT talk "How Can We Use Plastics in a Smart Way?"
About Melanie Ecker
Dr. Melanie Ecker is an assistant professor in the UNT College of Engineering Department of Biomedical Engineering. She is the principal investigator of the Ecker Lab – Smart Polymers for Biomedical Applications. In her work, she focuses on combining the fields of polymer science and biomedical engineering to develop biomedical devices, such as shape memory polymer bandages to prevent Colonic Anastomotic Leak. Ecker is originally from Germany, where she studied chemistry at the Freie Universität Berlin and pursued her Ph.D. research on shape memory polymers at the Federal Institute for Materials Research and Testing (BAM). She conducted her postdoctoral studies at the University of Texas at Dallas in the Advanced Polymer Research Lab of Walter Voit in close collaboration with the Neural Networks and Interfaces Lab of Joseph Pancrazio.
UNT News Service
News_Service@unt.edu
(940) 565-2108