Wednesday, November 30, 2022
The University of North Texas at Dallas (UNT Dallas) has been awarded a prestigious five-year, $625,000 Mental Health Awareness Training (MHAT) grant from the Substance Abuse and Mental Health Services Administration (SAMHSA) to build capacity in the Southern Dallas area to detect and respond appropriately to behavioral-health concerns affecting youth, adults and aging adults.
The grant will allow UNT Dallas to provide Mental Health First Aid (MHFA) training free of charge to a broad range of individuals, increasing their ability to recognize the signs and symptoms of mental illness, de-escalate a crisis and identify resources available in the community. The program – dubbed Helping Our People Everyday (HOPE) – will support a wide range of activities informed by evidence-based strategies. It will be available to the public, including educators, veterans, emergency service providers, law enforcement, aging service providers, community members and college students.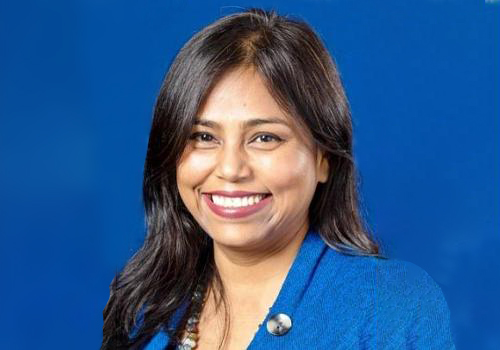 "The Mental Health First Aid course is targeted to anyone who wants to make their community healthier, happier and safer," said Dr. Syeda Jesmin, Principal Investigator and UNT Dallas Associate Professor of Criminal Justice and Sociology. "The skills-based training course will teach participants how to identify, understand and respond to signs of mental illnesses and substance use disorders, and also equip them to reach out and provide initial support to someone developing a mental health or substance-use problem or experiencing a crisis."

According to SAMHSA, approximately 1 in 5 adults in the U.S. – 51.5 million or 20.6 percent – experiences mental illness in any given year. Among them, approximately 13.1 million adults – or 5.2 percent — experience a serious mental illness that substantially interferes with or limits one or more major life activities.
This is not the first time that Dr. Jesmin and UNT Dallas have stepped in to address mental health issues. From 2019-2021, the university was awarded the Garett Lee Smith suicide prevention grant and successfully
implemented a suicide prevention program at UNT Dallas called STRONG. The program focused on raising awareness about mental health issues and was funded by a $303,000 grant, also from SAMHSA.
"UNT Dallas is most grateful for this timely grant and for the stellar work of Dr. Syeda Jesmin. Her scholarly and practical devotion to addressing behavioral health needs in the communities we serve is making a difference," said UNT Dallas President Bob Mong.
To date, more than 2.6 million people in the U.S. have received the Mental Health First Aid training. Peer-reviewed studies from the U.S. and across the globe show the program improves the mental health of both the individual administering care and the one receiving it, expands knowledge of mental health challenges and their treatments, increases the services provided, and reduces overall stigma toward individuals with mental health or substance-use challenges by improving mental health literacy.
Dr. Jesmin along with her colleagues – Drs. Iftekhar Amin and Yu-fen Lin from the UNT Dallas School of Behavioral Health and Human Services, Jeff Spivey from the UNT Dallas Caruth Police Institute and Dr. Aaron Bartula from the UNT Dallas School of Liberal Arts and Sciences – will collaborate to implement training activities and utilize multiple forms of communications and outreach to empower community members about mental health issues.
"Southern Dallas is often described as a mental healthcare desert, and there is a soaring need for services. The disproportionate burden – resulting not only from COVID-19 but also the stresses of rising inflation – could contribute to increased mental disorders, particularly serious mental illness and/or serious emotional disturbances," said Dr. Orlando Pérez, Dean of the School of Liberal Arts and Sciences. "This grant is extremely timely and will serve our community in significant ways."
The HOPE program will launch in January with a variety of virtual courses offered from 10 a.m.-4 p.m. on Thursday, Jan. 5; Wednesday, Jan. 11; Thursday, Jan. 26; Sunday, Jan. 29; Saturday, Feb. 4; Friday, Feb. 10; Monday, Feb. 13; and Tuesday, Feb. 28.
Additionally, in-person courses along with a blended format that combines self-paced lessons with online instruction will be added. Participants, who must be at least 18 years of age, will receive a certificate upon completion.
Learn more about Mental Health First Aid. Individuals interested in registering or learning more, contact Mike.Luck@untdallas.edu. For organizations interested in scheduling a course at their location, contact Dr. Jesmin at syeda.jesmin@untdallas.edu.
From UNT Dallas News