Wednesday, September 14, 2022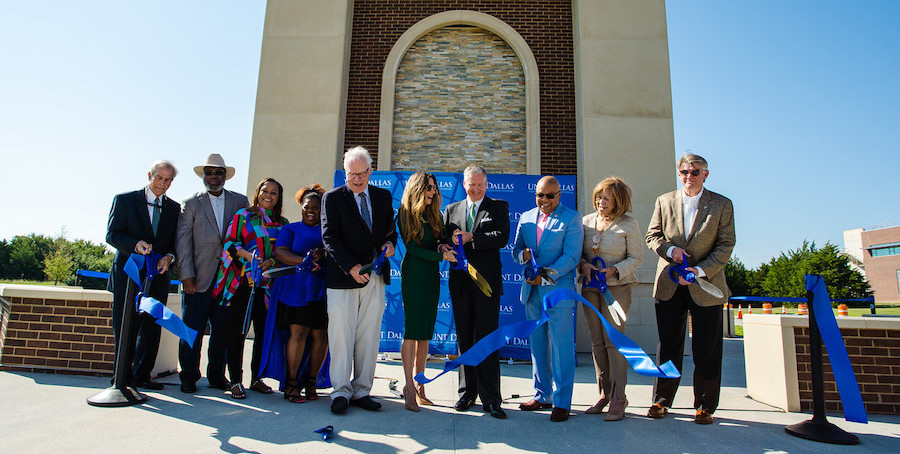 With an eye toward the sky and the future, the University of North Texas at Dallas celebrated the dedication and opening of Ryan Tower with a ribbon-cutting ceremony held Tuesday, September 13. The tower is generously funded with a $2 million gift from Amanda and G. Brint Ryan, the latter of who is a former chairman of the University of North Texas System Board of Regents.
Ryan Tower will be a focal point of campus life in carrying out Trailblazer customs and traditions. The landmark tower is an icon of the university, representing higher learning. The 180-foot-high lighted tower includes a water feature, donor wall, masonry seat walls and a lighted pedestrian plaza. It can be seen from miles away, making the university a prominent symbol of the community it serves.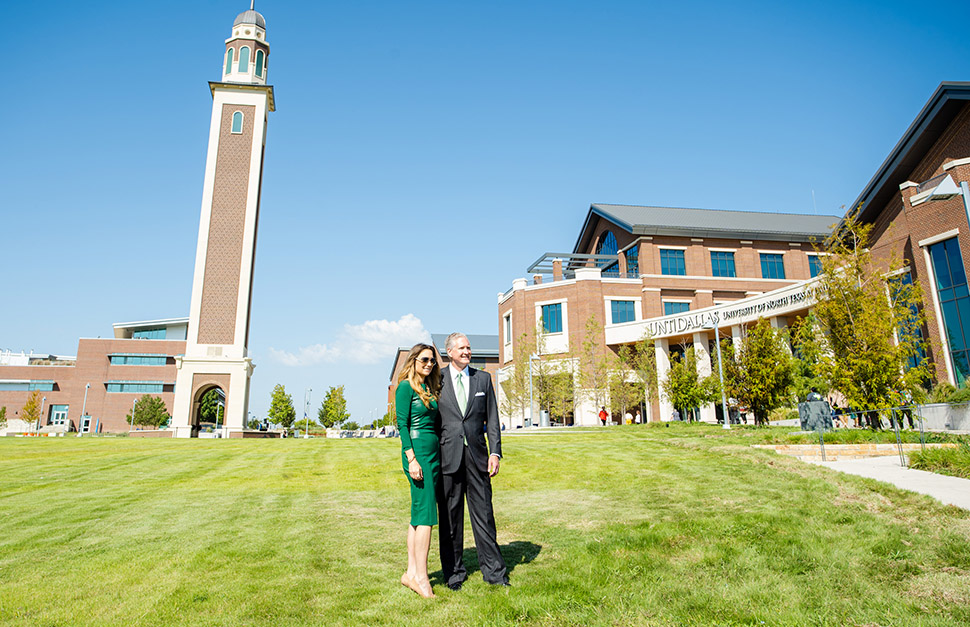 "I believe education is the most powerful catalyst for change that there is. It lifts people out of poverty and gives them the opportunity to enjoy the full freedom that is the promise behind the American Dream," said G. Brint Ryan. "Amanda and I have shared our success here because we believe so much in the mission of UNT Dallas."
Ryan Tower is a tremendous source of pride for the students, administrators, faculty, staff, and the community. UNT Dallas President Bob Mong said, "Every time I see the tower, I am inspired. Without exception. For me, it symbolizes the heights our students and our future students will attain. I am grateful to the Ryan family for believing in UNT Dallas and its students, faculty and staff."
In addition to the Trailblazer pride, students feel empowered by the tower. According to Jessica Armstead, former Student Regent of the UNT System Board of Regents and current UNT Dallas Student Government Association President, "Walking on campus and seeing Ryan Tower shows that UNT Dallas is growing and that the community is standing behind us on our way forward into the future. The light that shines from it makes students feel empowered to become a beacon, not only in their lives but in their homes and communities. Our future is bright, and that symbolism has been brought to campus through the generous donation and beautiful new structure.
Ryan Tower, located in the center of campus, complements the campus' design and is the latest structure to be added to the 264-acre southern Dallas campus. VAI Architects facilitated the tower's conceptual design. A design-build team accomplished the design and construction with Post L Group as the team leader and construction contractor, TreanorHL as the design architect and Vaughn Construction as a construction partner.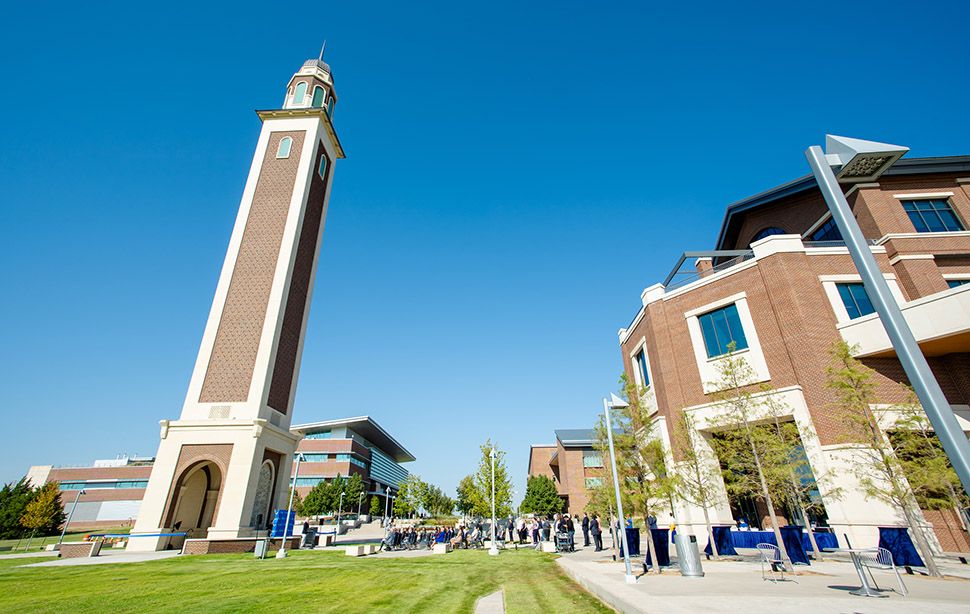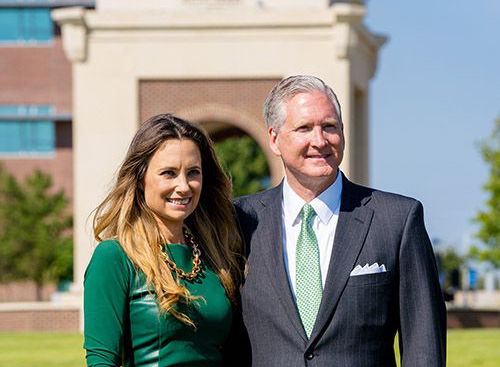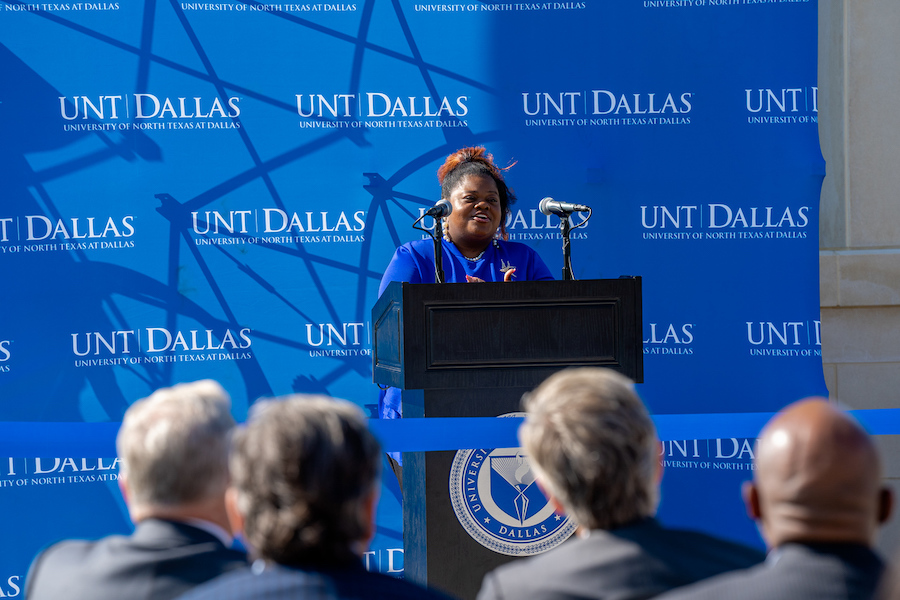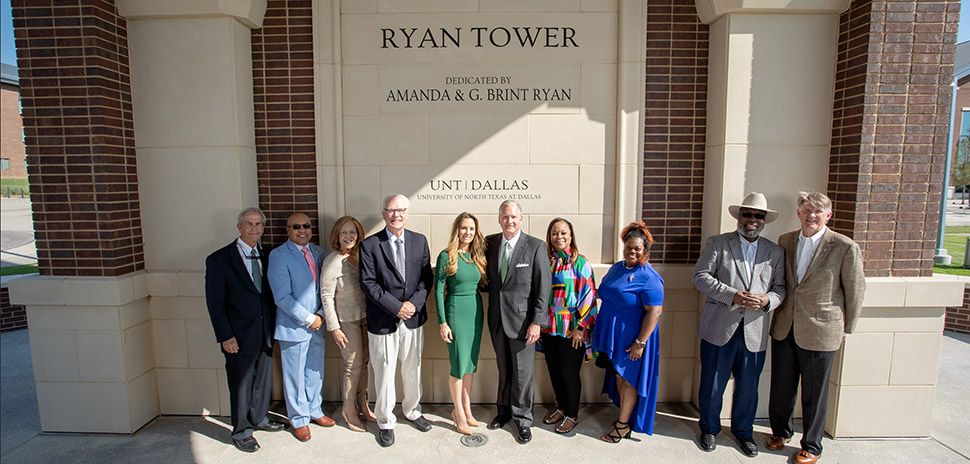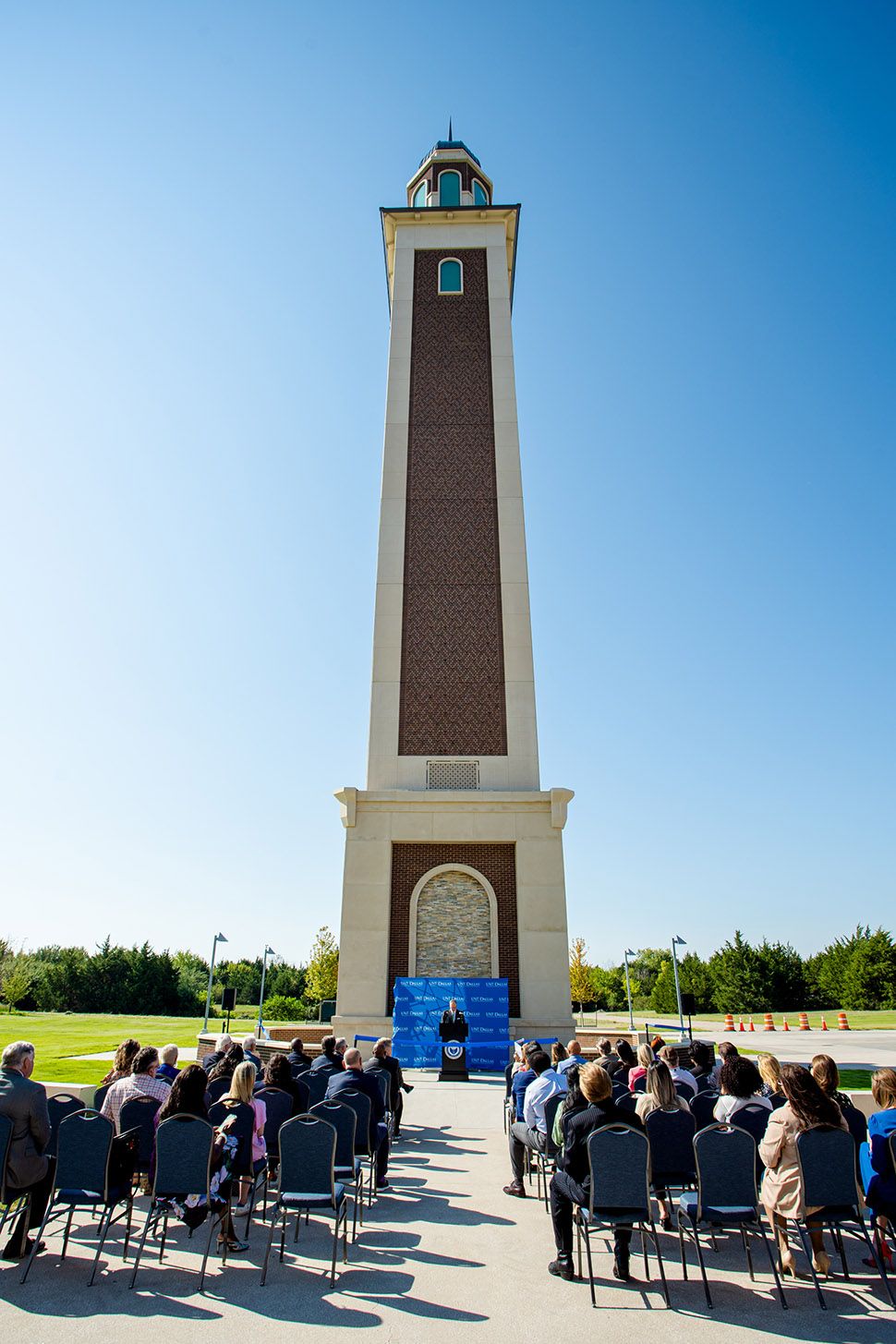 Timelapse of the tower construction