Friday, April 22, 2022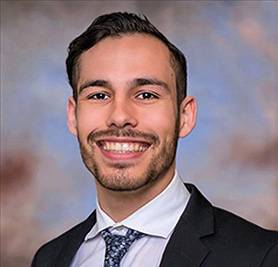 The Eighth Annual "Judge's Gavel Motion Competition" was highly contested as 16 1L students participated in the school sponsored Judge's Gavel Oral Argument section. First-Year Law Students were invited based on strong performances during their in-class rounds.
"The Judge's Gavel Motion Competition is an opportunity for all first-year students at the College of Law to practice their advocacy skills by arguing both sides of a summary judgment motion," said Ms. Christine Tamer, Assistant Professor and Director of Legal Writing. The Competition is designed to simulate the real-world experience of an attorney who drafts and subsequently argues a motion."
All first-year students draft an opposition to Defendant's Motion for Summary Judgment as part of their first-year legal writing class. The Competition serves as the first opportunity for the first-year College of Law students to employ oral advocacy skills. Attorneys and Judges from across Dallas, representing many practice areas, serve as judges to provide substantive feedback and practical guidance to students as they develop their advocacy skills.
Top competitors in the event are eligible for membership in the UNT Dallas College of Law Board of Advocates. Champion of the 2022 Competition and Best Advocate was Brandon Welch. First Runner-Up was Selena Anani. Semi-Finalists, who made the Final Four, were Taylor Jenkins were Frederick Hager.
"The most difficult thing about preparing for this competition was the meticulous research needed to understand the background, analysis, reasoning, and holdings out of each cited case," said Brandon Welch. He also had encouraging words of advice for his classmates preparing for in upcoming competitions. "My advice for future competitors for the 1L judges gavel competition would be to genuinely understand all applicable issues, the standards required, and potential counterarguments. Be very comfortable with the affirmative and defensive arguments for each case and each element. Not only do you need to understand "the bigger picture," you need to understand the intimate details of each and every argument."
Throughout the event, an amazing group of 1L Students displayed their Oral Argument skills, which was also livestreamed. Kayla Holderman and Kiara Berry served as co-chairs of the competition. UNT Dallas COL Alumni served among other prestigious judges.