Tuesday, July 5, 2022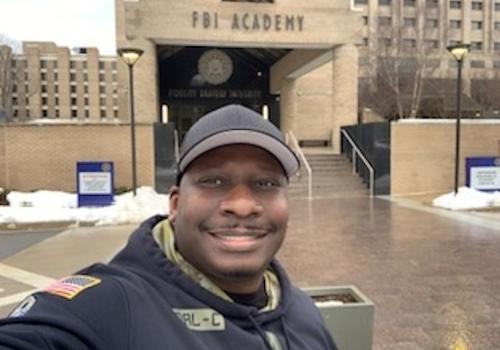 Earlier this year, University of North Texas at Dallas Campus Police Chief, Christopher Shaw received the opportunity of a lifetime. He spent 10 weeks at the prestigious FBI National Academy, an elite training program for which only 1% of the nation's law enforcement officers are invited to participate.
Chief Shaw joined a group of more than 250 law enforcement leaders – 22 representing Texas – for the professional development program in Quantico, Virginia. He earned 17 hours of graduate-level credits while studying an array of topics geared to command leaders and higher-ranking police officials from domestic terrorism and behavioral analysis to recruiting, mending broken relationships with the community, and learning how to better navigate difficult conversations with the media.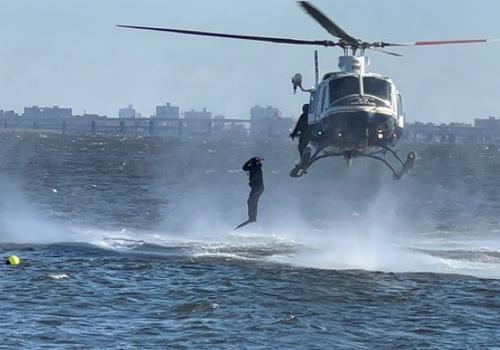 "The physical components were rigorous – stretching, body mechanics, and mental well-being – with a goal to attain balance and getting minds and bodies in sync," said Chief Shaw. "The final task was the famed 'Yellow Brick Road' fitness challenge, a grueling 6.1-mile run through a hilly, wooded trail accompanied by an extreme obstacle course built by the Marines." Shaw completed the race and his Yellow Brick is now proudly displayed in his office.
Being the first full-session training group since the start of the pandemic, the focus was heavily geared towards mental health, delving into officer peer intervention, active bystandership, suicide prevention and more. Chief Shaw was familiar with many of these programs since several of them originated in Texas and are implemented at the Caruth Police Institute at UNT Dallas.
Shaw noted, "living in a dorm setting with a roommate brought back memories of college." Chief Shaw recounted that while the academic curriculum was powerful, his favorite part was the Boardroom, where class members hung out, watched TV and sports, and candidly shared their personal experiences in law enforcement and being "on the job." An invaluable wealth of knowledge and best practices were informally addressed, but mistakes and lessons learned were also revealed.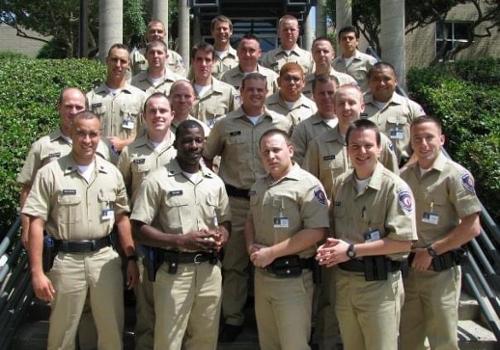 Another highlight was the strong relationships Shaw cultivated with his peers with whom he stays in contact almost daily. He also remains in touch with professors who follow him and his cohorts on social media.
Occasionally, the academy welcomed visits from high-ranking government officials, but Shaw and his classmates also had an opportunity to travel to New York City for a behind-the-scenes visit at NYPD Headquarters. At NYPD, the group explored canine, SWAT, and bomb detonations and aviation programs. Shaw's group also toured the Philadelphia Police Department.
Chief Shaw's relationship with the National Academy continues. He has received the distinguished honor of delivering the virtual welcome briefing for the 283rd and 284th orientation sessions later this year.
"The FBI National Academy experience was truly a dream come true," said Chief Shaw. "The academics, training, peer networking and specialized seminars were invaluable. I believe the NA (National Academy) has made me a better professional and leader by affording me the opportunity to reflect and assess my managerial talents and identify opportunities for intentional focus. I am thankful for the support of President Mong and the University administration for affording me the opportunity to attend the academy and my police staff for ensuring the continuity of operations."
The knowledge he gained has already been implemented on the UNT Dallas campus to better ensure the safety of UNT Dallas students, faculty, and staff.
Chief Shaw also plans to serve as an ambassador for the FBI National Academy, encouraging other leaders to take advantage of this instrumental training early in their careers.