Wednesday, March 22, 2023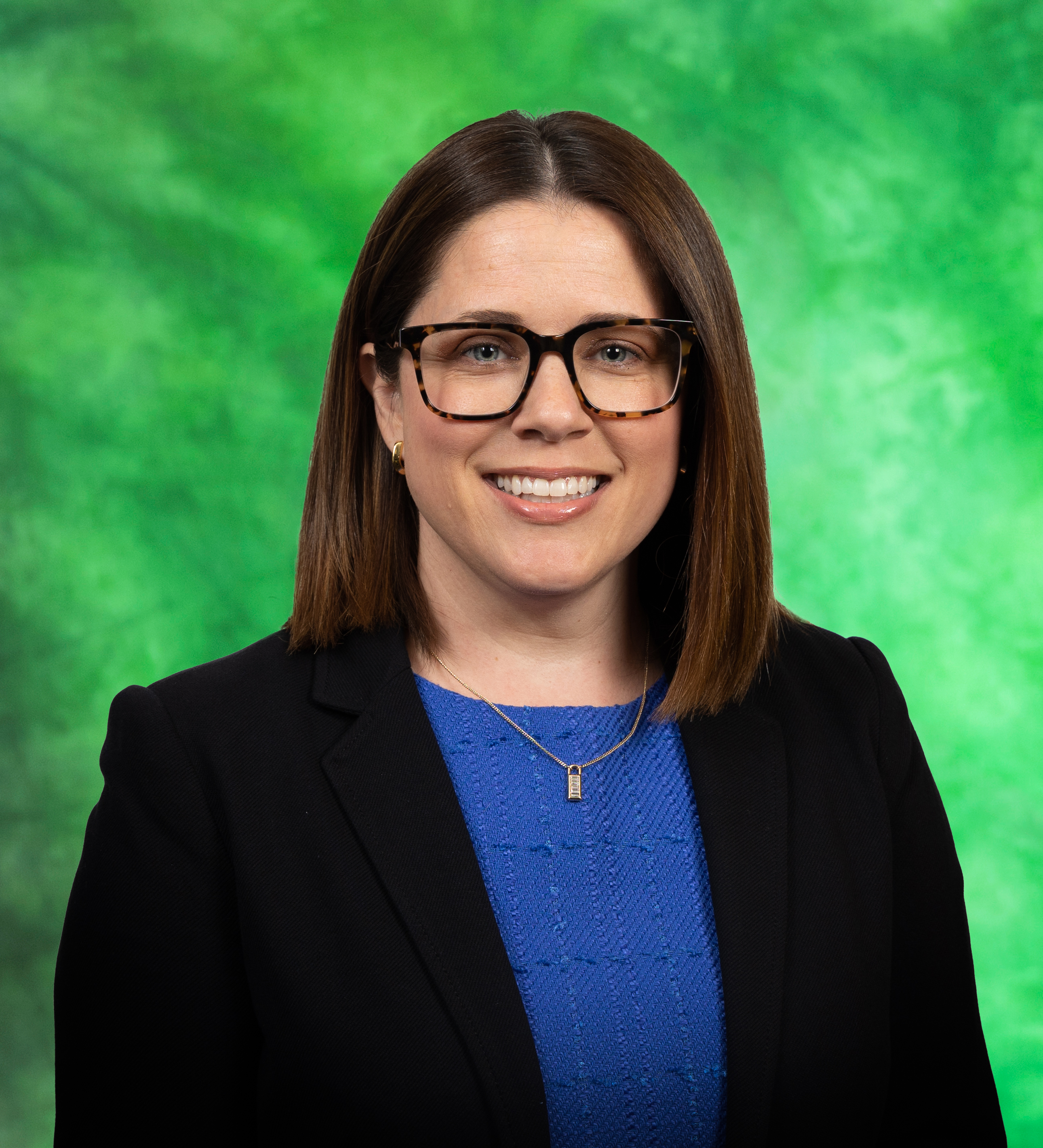 DENTON (UNT), Texas — The University of North Texas has named Lisa McIntyre its new vice provost for student success.
McIntyre will lead UNT's strategic efforts to support students throughout their academic journey and prepare them for career success. In this role, she will oversee efforts such as academic advising, the UNT Learning Center, summer bridge programs and other strategic retention initiatives, academic integrity, the Student Perceptions of Teaching (SPOT) program and more. She also will manage the review process for UNT's many centers and institutes, lead professional development programs for academic department chairs and work directly with academic leaders in UNT's 14 colleges and schools to facilitate curriculum, enrollment and student success initiatives.
Her appointment will be effective June 5.
"I am delighted to welcome Dr. McIntyre to UNT," Provost Michael McPherson said. "Student success is a university-wide effort, and she has built her career on engaging partners across departments and divisions to implement data-informed strategies that improve outcomes for all students. She is passionate about building a responsive, student-centered culture, and her innovative ideas will have far-reaching benefits not just for our students, but also for our faculty, staff and campus community."
McIntyre brings more than 16 years of experience leading transformative initiatives at Arizona State University, most recently serving as assistant vice provost for student success innovations.
"As a native Texan, I'm proud to be a part of UNT's mission to transform the landscape of higher education and become a national leader in student success," McIntyre said. "UNT embraces the power of caring to support better outcomes for students, which is a value that has shaped my philosophy as a professor and as an administrator. I look forward to leveraging my experience scaling student success initiatives and breaking down institutional barriers to build a culture where students and the professionals who support them feel valued and empowered to succeed."
She succeeds Lisa Maxwell, who has served as interim vice provost for student success since October 2022.
ABOUT LISA MCINTYRE
As assistant vice provost for student success innovations at Arizona State University, McIntyre envisioned and operationalized a responsive student-centric culture through data-informed and technology-enriched strategies across ASU's 16 academic units. Prior to her role as assistant vice provost, McIntyre served as executive director of advising and student advancement and director of transfer systems development.
One of her greatest accomplishments was overhauling the process by which ASU evaluated transfer credit to meet its ambitious enrollment goals. By streamlining the course evaluation process and strengthening rapport between faculty and centralized staff, she and her team dramatically increased ASU's efficiency that ultimately resulted in ASU securing an investment from the Bill and Melinda Gates Foundation to scale the solution for other institutions.
McIntyre also shepherded ASU's shift from a transactional advising model to a proactive one by developing the Advisor Portal. In just one year, data from the portal proved that a proactive advising model eliminated a peak season for advisors and removed a considerable institutional barrier for students. She attributes her career success to her commitment to an ethic of care: understanding the needs of all constituents — from students to faculty to advisors — and designing systems to meet those needs.
McIntyre earned her Ph.D. in educational leadership and policy studies and her master's degree in English from Arizona State University. She earned her bachelor's degree in English and history from Stephen F. Austin State University.
UNT News Service
News_Service@unt.edu
(940) 565-2108