Wednesday, September 6, 2023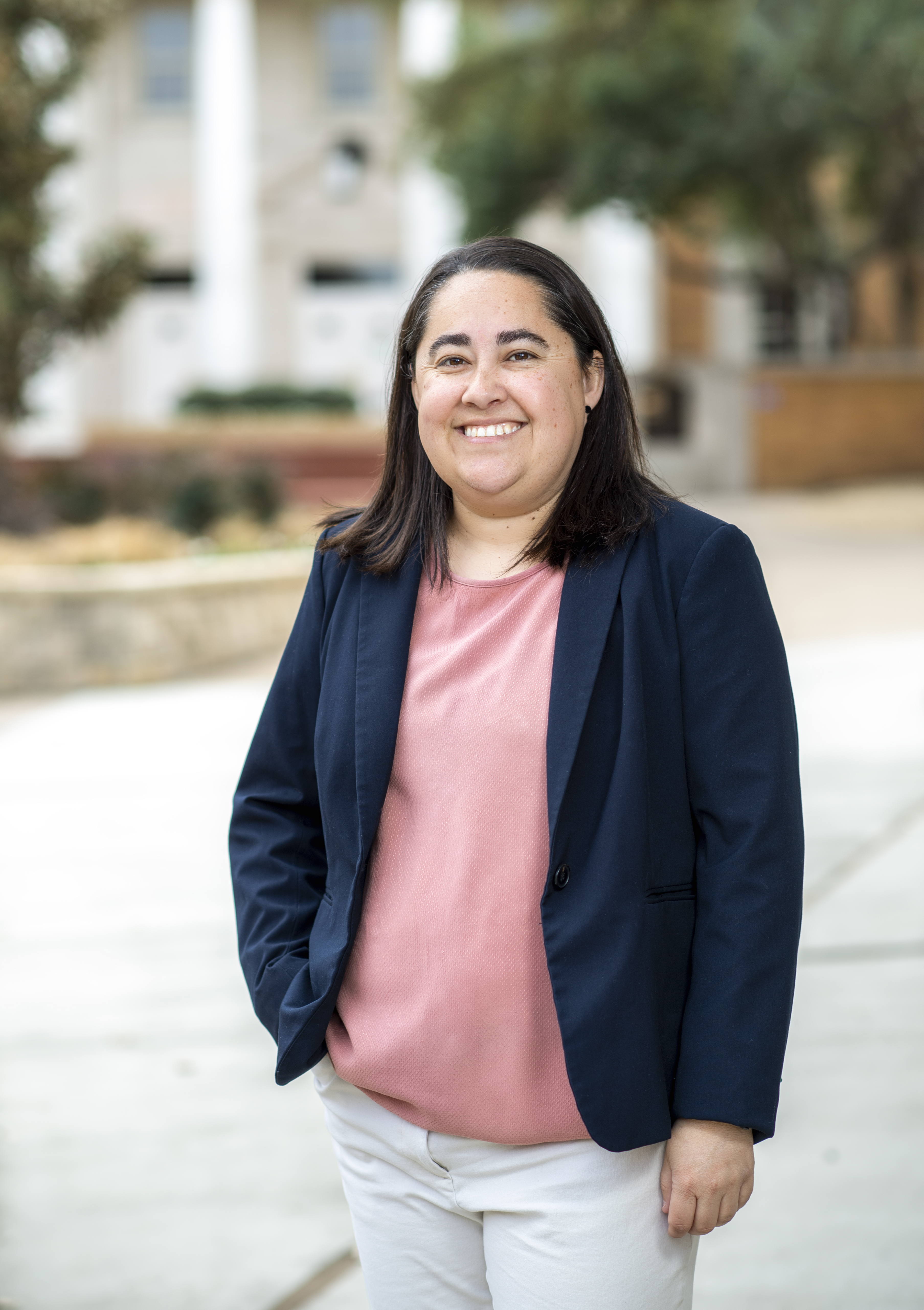 DENTON (UNT), Texas — Brenda Barrio, an associate professor of special education in the University of North Texas College of Education, was selected as assistant vice president for research and innovation.
Barrio, who has been serving as the research faculty fellow in UNT's Division of Research and Innovation for the past year, stepped into her new role Sept. 1.
"This is a new position for the Division of Research and Innovation and another step toward elevating our research contributions in Texas and beyond," said Pamela Padilla, UNT's vice president for research and innovation. "Dr. Barrio will help facilitate faculty and staff efforts with institutional-level grants that leverage our capacity as a Tier One Hispanic-Serving and Minority-Serving Institution to enhance the student and postdoctoral research opportunities for our UNT community.
"She also brings important insight in the social sciences, which is crucial as we continue to grow as a Tier One institution."
Barrio is a three-time UNT alum with more than 18 years of teaching experience, including graduate and undergraduate special education courses and K-5 bilingual and inclusive education in Texas. Her research focuses on the areas of disproportionality in special education, evidence-based teaching practices, inclusivity in higher education and teacher preparation.
Barrio also is the principal investigator and co-founder of UNT ELEVAR, which stands for Empower, Learn, Excel, enVision, Advance and Rise. UNT ELEVAR, one of a handful of such programs nationwide, gives young adults with intellectual disabilities the educational training to pursue a meaningful career and skills to lead an independent life.
"It is an honor to take on this new role," Barrio said. "I am grateful for Dr. Padilla's vision and confidence in my work. As a first-generation Latina and UNT alum, it is a dream come true to lead faculty and staff efforts with institutional-level grants, especially supporting Hispanic-Serving research-related initiatives, so we can better impact our wonderful students."
UNT News Service
News_Service@unt.edu
(940) 565-2108