Wednesday, March 8, 2023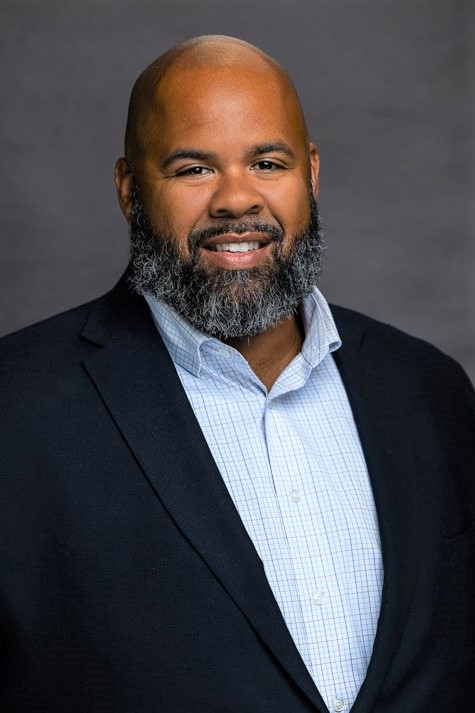 DENTON (UNT), Texas — The University of North Texas announced Albert Bimper as its new executive dean of the College of Liberal Arts and Social Sciences, which is UNT's largest college with more than 8,000 students. He will oversee more than 22 academic departments and programs, including anthropology, geography and the environment, media arts and political science.
Bimper begins his new role at UNT July 1.
"Dr. Bimper is an experienced administrator and dedicated scholar-educator — a combination that will make him a tremendous asset to our College of Liberal Arts and Social Sciences and to our university," UNT Provost Michael McPherson said. "He has a deep knowledge of the academy and a collaborative approach that will lend themselves well to the college's diverse array of programs. I know that with his strategic leadership, CLASS will continue to fuel creative and scholarly discovery and provide one of the best educations in the North Texas region."
Bimper comes to UNT from Colorado State University, where he served in numerous administrative and academic positions.
"It's exciting to see the opportunities UNT offers as one of the most comprehensive universities in the state," Bimper said. "The quality of the faculty, students and staff in CLASS, along with the university's inspiring vision, make me proud to join the Mean Green family. I believe that as a Tier One public research university, UNT is uniquely positioned to address the grand challenges and possibilities of our rapidly changing world because of the interdisciplinary, 21st century liberal arts and social sciences education at its core."
Bimper succeeds James Meernik, Regents Professor of political science at UNT, who has served as interim executive dean for CLASS since July 2022.

ABOUT ALBERT BIMPER
At Colorado State University, Bimper was the interim chief of staff in the Office of the President, associate dean and executive director in the College of Liberal Arts, and interim director of the School of Education, while also serving as a professor in the Department of Ethnic Studies. His administrative experience spans several areas and includes leadership roles in multiple colleges, academic affairs, student affairs, intercollegiate athletics and diversity, equity and inclusion.
As interim chief of staff, Bimper provided administrative counsel to the president's office and served as liaison to executive and senior leadership as well as other key internal and external stakeholders. He was tasked with managing high-priority projects and programs designed to support institutional goals and implement the university's mission and strategic vision across multiple divisions. In addition to providing oversight of the School of Education, he directly managed academic programs in the College of Liberal Arts including public policy and administration, sport management and arts management.
Bimper earned his Ph.D. in curriculum and instruction with a concentration in cultural studies in education at the University of Texas at Austin. He earned a master's degree in health and kinesiology from Purdue University and a bachelor's degree in health and exercise science from Colorado State University.
UNT News Service

News_Service@unt.edu
(940) 565-2108