Thursday, August 17, 2023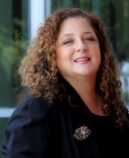 Innovation in Graduate Medical Education is taking the next step, and the Texas College of Osteopathic Medicine at The University of North Texas Health Science Center at Fort Worth is leading the way. TCOM was awarded two grants from the American Association of the Colleges of Osteopathic Medicine one of them is to study the impact of the new "Innovative Interviewing" curriculum that was implemented through the Professional Identity and Health Systems Practice course. The second grant will study "Exploring a Novel Policy in health care curriculum: a needs assessment", also as part of the PIHSP Course.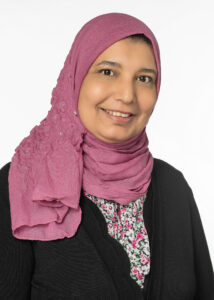 Dr. Janet Lieto, the director of Health Systems Science, Leadership, and Innovation and an associate professor at TCOM, is the principal investigator for both grants. Dr. Amany Hassan, Dr. Lillee Gelinas, Melva Landrum and Lin Nelson will be co-investigators for the grants.
"The PIHSP Course at TCOM is innovative as it creates foundational knowledge in years 1 and 2 for students to implement on clinical rotations in years 3 and 4," said Lieto. "The PIHSP course holds innovation at its core and allows students to utilize the tools, methods, mindset and processes that are taught in their Innovation Section of the Course to support TCOM's Vision: To change how healthcare is delivered. These two AACOM grants will help the PIHSP faculty deliver curriculum to accomplish this."
TCOM had always had interview prep workshops and resources for students preparing for the Match, but, starting in the fall of 2022, TCOM students completed mandatory curricular content as part of the PIHSP Course to prepare them for residency interviews.
They are learning interview basics, common questions to expect, and interview techniques while also conducting a mock interview using the Big Interview Medical practice platform, which is specifically designed to help medical students prepare for residency interviews.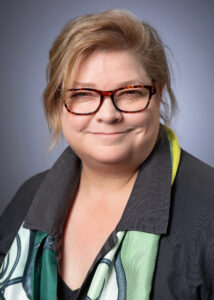 "Innovation connects students to all the Health System Science domains with a mindset, skills and tools that will help them be successful in their residency and as future doctors," said Nelson, the section director for the course. "Students have the opportunity to practice, reflect and express themselves in a way that promotes longitudinal development. This study will give us additional data and insights to expand our impact beyond students' undergraduate studies."
The goal of the study will be to evaluate the impact of the novel "Innovative Interviewing" content of the PIHSP course on the match rate based on the number of interviews received by applicants and the probability of matching.
Melva Landrum
Initial results from TCOM's Class of 2023 show that 75% of students said recording a mock interview was somewhat helpful or very helpful while 73% of students said identifying top competencies and strengths was somewhat helpful or very helpful.
The research team is also interested in a potential add-on feature, which can provide Artificial Intelligence feedback on recorded mock interviews such as the use of vocabulary, general performance and pace of speech for the student. The AI addition is cutting-edge technology that will help them prepare them for AI screening tools that are increasing in popularity among residency candidate selection.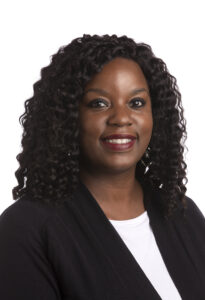 "The opportunity to incorporate residency interview preparation into the Professional Identity and Health Systems Practice curriculum is an excellent example of a collaborative effort between Academic Affairs and the Office of Medical Student Success Career Development team to help our students stand out in the competitive process of securing a residency position," Landrum said.
"Although the concepts taught in PI&HSP go beyond residency and are designed to help students think about innovative ways they can create healthier solutions, I believe that the role of career development will
help to support further the connection between what they are learning in PI&HSP and the direct link to being a competitive applicant for residency."
The second grant is an 18-month project that is aiming to conduct a needs assessment for a novel health policy curriculum in Undergraduate Medical Education from the perspective of medical students with a focus on advocacy.
"We believe health policy and advocacy is an important part of practicing medicine, not only to improve the delivery of care but also to help prevent burnout and moral injury of physicians by being part of the decision-making process," Hassan said. "Unfortunately, the current guidelines for UME lack the right training, which oftentimes leaves medical students ill-equipped to take on their role as physician-advocates."

From HSC Newsroom - Education by Steven Bartolotta