Monday, July 31, 2023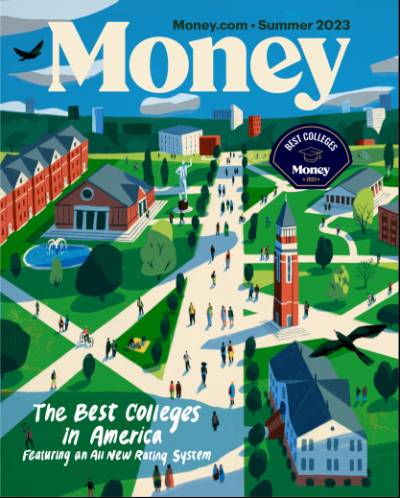 The University of North Texas at Dallas (UNT Dallas) received the highest rating of all North Texas colleges and universities included in the new Money Magazine annual "Best Colleges in America" report.
UNT Dallas is the only college or university in the DFW region to receive a 4.5 (out of 5) score and one of just six statewide. Only one of the 28 Texas colleges and universities in the report scored higher.
Money called UNT Dallas a standout in social mobility and noted the university's affordability, with average annual costs below $10,000 for in-state students. It also noted the option of a fixed tuition plan that allows incoming students to lock in their expenses for five years.
"We are pleased that Money Magazine's analysis recognized the enormous strides UNT Dallas is making to foster upward economic mobility for our students," said Bob Mong, UNT Dallas President. "As the newest university in North Texas, we stand out as a symbol of opportunity for students seeking affordable and interesting educational options."
The publication rated the 28 Texas colleges and universities among 736 higher education institutions across the country. They were evaluated on 26 factors in three categories: Quality of Education, Affordability, and Student Outcomes.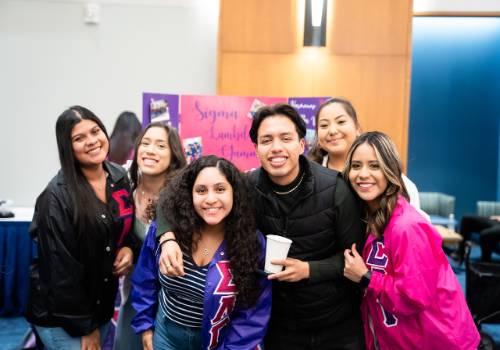 Data collected by Money included acceptance rates, graduation rates, cost of attendance, financial aid, student debt, and alumni salaries. A more detailed and fully transparent explanation of the methodology can be viewed here.
Drilling into the data, here are the top takeaways from the Money report:
UNT Dallas has the lowest average tuition among the DFW area colleges surveyed
Tuition at UNT Dallas is the third lowest of all 28 Texas colleges rated
More than two-thirds (69%) of UNT Dallas students receive financial aid to assist with tuition and other expenses
UNT Dallas has the lowest median student debt of any DFW college in the survey, at $18,610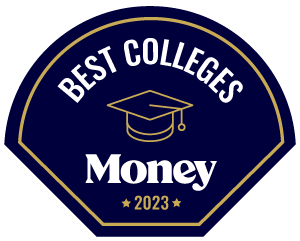 For the first time, Money used a new star rating system instead of the numeric ranking system used in previous years. While the underlying methodology is similar to previous years, the new rating system can better help families with their college search by highlighting the variety and diversity of high-value colleges in the U.S.
"We are delivering on our goal to keep costs low so that our graduates leave with a good job and as little debt as possible," Mong said.
In the 2022 Money ranking, UNT Dallas also scored highly, earning the #5 spot for Best College in Texas.
This year, Money cited the university's steady growth, not only in student population, but campus facilities, such as the student center and first residence hall. The latest addition will be a new $100 million STEM building, for which ground will be broken next month.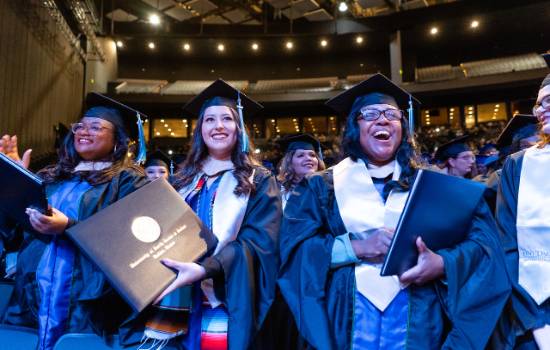 In addition to exceptional value for the cost and impressive socioeconomic mobility, Money referenced the extraordinary diversity of UNT Dallas, where about half of the undergraduates are Hispanic, and nearly 30% are Black.
The Money evaluation also mentioned UNT Dallas placed in the top 2% on the new economic mobility index compiled by Third Way. The nonprofit think tank scores more than 1,200 colleges on how well they serve students from low-income backgrounds.
The 2023 Money Magazine "Best Colleges in America" report confirms UNT Dallas is delivering on its mission to empower students, transform lives and strengthen communities. With outstanding academic programs, including 32 bachelor's and 10 master's degrees, and a Juris Doctor (J.D.) degree at the College of Law, UNT Dallas offers an unmatched combination of quality education, affordability and student success in DFW, North Texas and the entire state.

From UNT Dallas News