Tuesday, July 19, 2022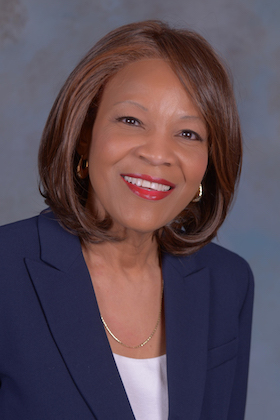 UNT Dallas is pleased to announce that Lisa Fields was recently selected as the inaugural Director of Special Projects and Outreach with responsibility for special projects, sponsored project activities, outreach initiatives, development activities and stakeholder communication. Fields reports to the Office of Sponsored Projects, a department of University Advancement, and will play an important role in advancing the mission and vision of UNT Dallas.
Fields has a bachelor's degree in business administration from Clark Atlanta University and an MBA degree from Texas A&M University-Commerce. Most recently, she served as Associate Director of University Special Events and Protocol and the Director of International Affairs at Prairie View A&M University. Before working in higher education, Fields enjoyed a successful career in municipal government and public transportation. She has extensive higher education and public administration experience. Her expertise and experience align well with the trailblazing educational efforts of UNT Dallas in helping students forge better pathways and build brighter futures.
"We are thrilled to welcome Lisa Fields to our team and the UNT Dallas Trailblazer family," Dr. Alicia Brossette, Executive Director of the Office of Sponsored Projects, said. "Her higher education experience, especially in working with faculty and her writing skills, will be beneficial to our team and the university."
A native Dallasite who grew up in Oak Cliff, Fields said she is elated to be back home working to further the success of the only 4-year, public university in the City of Dallas, UNT Dallas. She began her new position on June 15.