Monday, January 30, 2023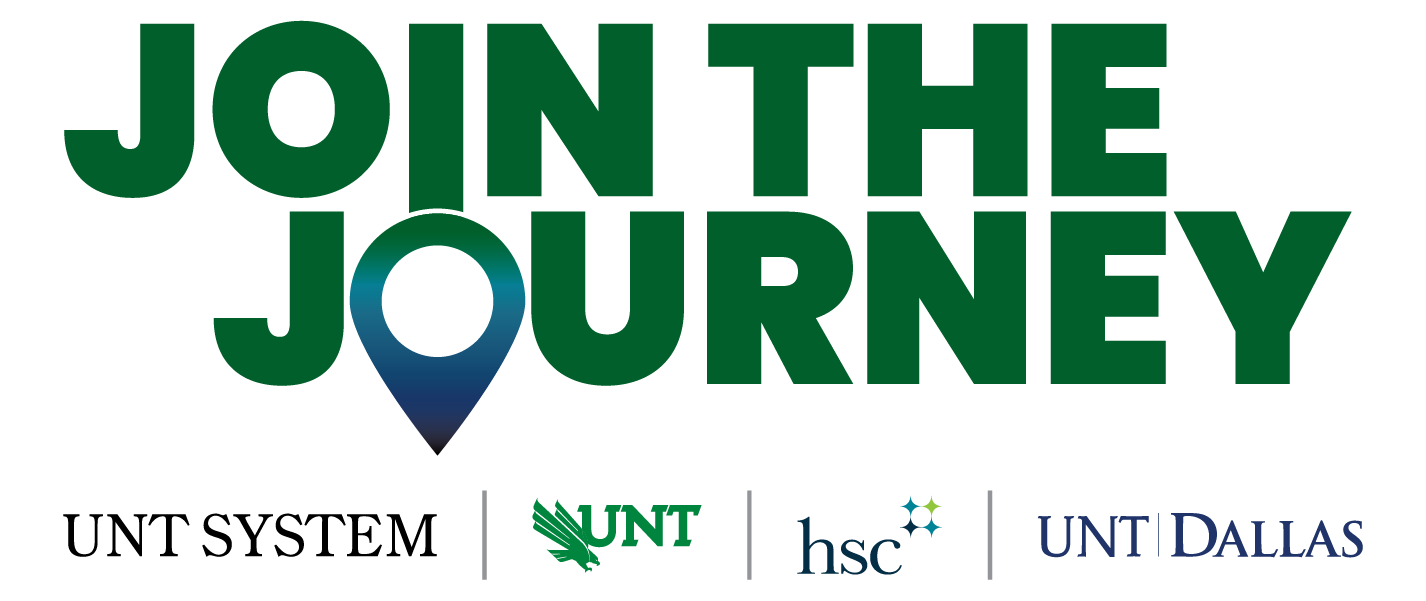 [Note: Event adjusted to virtual due to inclement weather]
Greetings UNT System Administration Staff,
Due to inclement weather and hazardous driving conditions, the UNT System Administration Join the Journey – Meet Our Values event scheduled for tomorrow (Tuesday, Jan. 31) at the UNT System Business Services Center is now scheduled as an online-only event for Friday, Feb. 3 from Noon to 1 p.m. Participants can virtually attend via this Teams link.
Thank you. Stay safe and warm.
---
[Note: Original Email]
January 26, 2023
Dear Faculty and Staff of the UNT System:
Over the last several months, I have had the pleasure of leading our UNT System Values initiative alongside the chancellor and presidents. It has afforded me the opportunity to strengthen existing relationships and create new ones as we embarked on this journey together.
When Chancellor Williams named me Vice Chancellor for People, Equity, and Culture, I was excited about all the possibilities. During one of our first meetings, we discussed our desire to create a values-based culture and the need to foster a people-first environment across the entire UNT System. This was right up my alley! We discussed the uniqueness and strengths of each institution, as well as potential areas of opportunity. It was obvious that if we were going to be all that we could be, we needed to start with our most valuable asset – our people.
By now, many of you have seen our new UNT System values, be it through an email, our values website, a Join the Journey event, Values Blueprint Workshop, or a conversation with a colleague. Over the next several weeks, each campus will host a series of events and engagement opportunities to provide a deeper dive into our values. These upcoming events and opportunities will start the next chapter of our values journey of understanding the values, what they mean, and how we can all begin to live them and demonstrate them through our daily work. I hope you will join in and take advantage of these opportunities to learn more. After learning and understanding more of what our values mean, I hope you will join me in committing to our values so that we can create the best work environment for ourselves and our colleagues.
Beyond the events that will be sponsored and coordinated by the campuses, I encourage each manager/supervisor to have conversations about these values with your team. We have created a manager's toolkit to help you with these conversations. Additionally, we have several other dedicated resources online. For individuals, we want to hear what you think also, we have created an opportunity for you to submit ideas and feedback.
As we continue to think about this journey, what will be our next chapter beyond our focus on learning and understanding the values? I like to refer to that following chapter as 'operationalizing' the values by weaving them into the fabric of what we do every day in support of our students. We will create teams of individuals from across our UNT System that will help to incorporate the values into our work life. These teams will have members appointed by both the chancellor and the presidents. These teams will form the governance structure to ensure success and will include the System Values Council, Campus Values Committees (four committees, one for each institution), System Hiring Workgroup, System Rewards & Recognition Workgroup, and the System Performance Management Workgroup. If you are selected to serve, I hope you see this as an honor and are ready to roll up your sleeves because the work that we will do will establish a long lasting foundation for the many people, including our students, who will become a part of this organization long after us. I like to see this as 'paying it forward'.
Lastly, I want to express my gratitude for the opportunity to lead this transformative initiative, and I look forward to seeing the UNT System live these values each and every day. I promise to do all that I can to help make our UNT System a place where you want to work. I hope you will join me on this journey.
Thank you,
Donna Asher, Ph.D., SPHR, SHRM-SCP
Vice Chancellor for People, Equity, and Culture
UNT System Human Resources