Friday, January 29, 2021

UNT System Faculty & Staff:
It's hard to believe we are already one month into 2021. While the year began with tension in our nation's capital, there is reason for hope and optimism as our elected leaders look to find common ground for the greater good of our nation as we overcome so many current challenges.
Political views aside, it is exciting to see a woman as Vice President for the first time in American history. Today, we can sincerely tell our sons and daughters that they can truly become anything they want when they grow up. The inauguration of Vice President Harris signifies a new era in our country and reinforces the culture of equity, diversity and inclusion we foster across UNT World.
With the spring semester now in full swing, our UNT World is bustling across all locations. Listed below are several short updates to help keep our team members informed:
COVID-19 UPDATE
As with last semester, we continue to operate a hybrid model of sorts for both classroom and office activities due to coronavirus safety protocols – continuing to limit in-person interactions when possible and maximizing space for safe social distancing when in-person is necessary. With COVID-19 vaccines still largely unavailable to lower-risk populations and the virus continuing to spike across North Texas, the safety of students, faculty and staff remain our top priority. Both UNT and UNT Health Science Center continue to operate testing centers, and both institutions are vaccination centers as well. For the latest updates on COVID-19, please visit the UNT System home page and click on the appropriate link for your location.
LEGISLATIVE UPDATE
The 87th Texas Legislature has convened as of Jan. 12, however the pandemic has left much of the actual operations of the House and Senate in an evolving situation. Activities on most legislation is currently pending the appointment of House committees and finalization of other organizational issues. The appropriations legislation that is critical to our funding has been filed in both House and Senate Bills and is at a reasonable starting point, given the state's many revenue challenges due to the pandemic. We will be working hard during this session to reinstate reductions in these bills as our institutions are critical to economic recovery in Texas.
'ASK ME ANYTHING' EVENT PROVIDES EMPLOYEES WITH ADDITIONAL TOUCHPOINT
With continued emphasis on employee communications during the pandemic, UNT System Chief Financial Officer Dan Tenney and Chief Communications Officer Paul Corliss hosted their second "Ask Me Anything" discussion on Jan. 21. The livestream included a candid Q&A with a panel of leaders covering a wide-range of topics. To watch the full video of the Q&A, featuring UNT System Vice Chancellors Sheraine Gilliam-Holmes, Steve Maruszewski and Chris McCoy, as well as UNT Health Science Center Vice President Chuck Fox, click here. Our next "Ask Me Anything" is scheduled for April 29 – details to be announced in the near future.

UNT AND UNT DALLAS LAUDED FOR SUPPORT OF FIRST-GEN STUDENTS


Local nonprofit ScholarShot recently released its annual report card that ranks Texas universities for support of first-generation college students. UNT ranks No. 1 in the state and UNT Dallas tied for No. 3 (UNTD topped the list in 2019). For 2020, universities were judged in the categories: Student Outcomes, COVID-19 Response, Community Support, Academic Engagement, Financial Management and Intervention. Click here to view the ScholarShot report card in its entirety.
TARRANT COUNTY PARTNERS WITH HSC TO EXPAND VACCINATION ACCESS


Tarrant County has entered a partnership with our UNT Health Science Center to help vaccinate more people in the county. The partnership was approved last week during a county commissioner's court meeting where Dr. Sylvia Trent-Adams – HSC's Sr. Vice President & Chief Strategy Officer – provided recommendations. Dr. Trent-Adams, former acting U.S. Surgeon General, joined HSC in August, 2020. Click here for more from NBC5 and MSN.com.
UNT NAMED A TOP 10 DESTINATION FOR TRANSFER STUDENTS


According to U.S. News and World Report, UNT is a top 10 destination for transfer students, In Fall 2019, we welcomed 4,152 new transfer students. The average number for the 1,138 ranked colleges and universities providing the information in the annual U.S. News survey was 497. Congratulations to President Smatresk and his team on this student-centric achievement, and thank you to those who have helped make the transfer process a smooth one for students, and fostering an environment where they can thrive and fulfill their goals.
UNT SYSTEM ORG CHANGES FOCUS ON EFFICIENCY AND SERVICE


Guided by stakeholder input across UNT World, this week we announced organization changes in Human Resources and Procurement that go into effect on Feb. 1. The HR realignment will better serve our institutions with a renewed focus on providing services specifically tailored to the unique needs of each campus. The Procurement restructure is designed to modernize processes and streamline functionality across our campuses and UNT System headquarters in order to create sustainable efficiencies.

LATEST PODCAST FEATURES GRAMMY-WINNING UNT ALUM OF DAVE MATTHEWS BAND
Our latest "We Are North Texas" podcast features UNT College of Music alum Jeff Coffin, a Grammy Award-winning saxophonist and member of the Dave Matthews Band. Click the following links to listen to a fun and wide-ranging conversation via Spotify or Apple Podcasts. In addition, The North Texan caught up with Jeff a few years back if you'd like to read more about his student days in Denton.

UNT DIVISION OF INSTITUTIONAL EQUITY & DIVERSITY HOSTING VIRTUAL CONFERENCE
UNT's Division of Institutional Equity & Diversity is partnering with the North Texas Community College Consortium to deliver the annual Equity & Diversity Conference Presented by Hilti entirely through Zoom on Feb. 23. This year's keynote speaker is Jeff Chang, who has written extensively on the intersection of race, art and civil rights, and the sociopolitical forces that guided the hip-hop generation. Limited FREE registration is available for UNT World employees and students. Visit the conference website before Feb. 16 to learn more and register.

UNT SYSTEM BOARD OF REGENTS TO MEET VIRTUALLY ON FEB. 4-5
The University of North Texas System Board of Regents will hold its quarterly meeting with UNT System leaders on Feb. 4-5. The session will be held virtually beginning at 8:30 a.m. on Feb. 4, and 9 a.m. on Feb. 5. To watch live or archived video of the meeting, visit: UNTSystem.edu/meetings and click the appropriate stream link.
Thank you for your continued hard work and adaptability!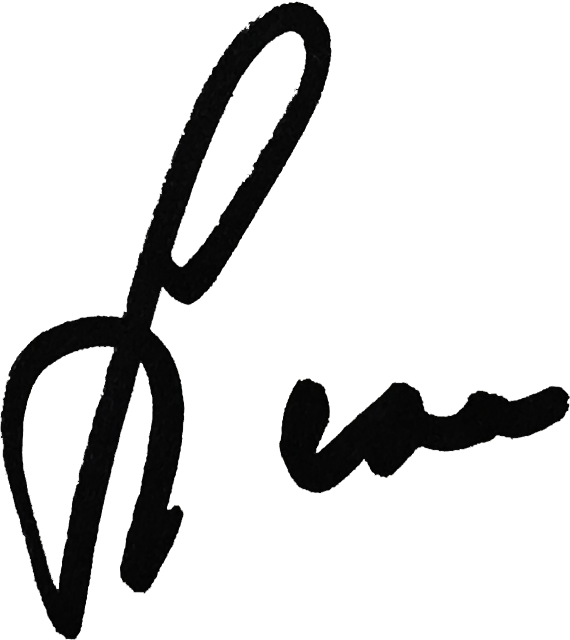 Lesa B. Roe
Chancellor