The Office of Marketing & Communications can assist with questions about website updates or a variety of other support, including headshot photos, presentation and letterhead templates, flyers/invitations, consultation for project/event communications plans and assistance in developing news announcements or memos.
If you know what to do, submit a ticket now!

Otherwise, keep reading for a quick tutorial.
How to submit a Service Now request
Make sure you are on the correct portal: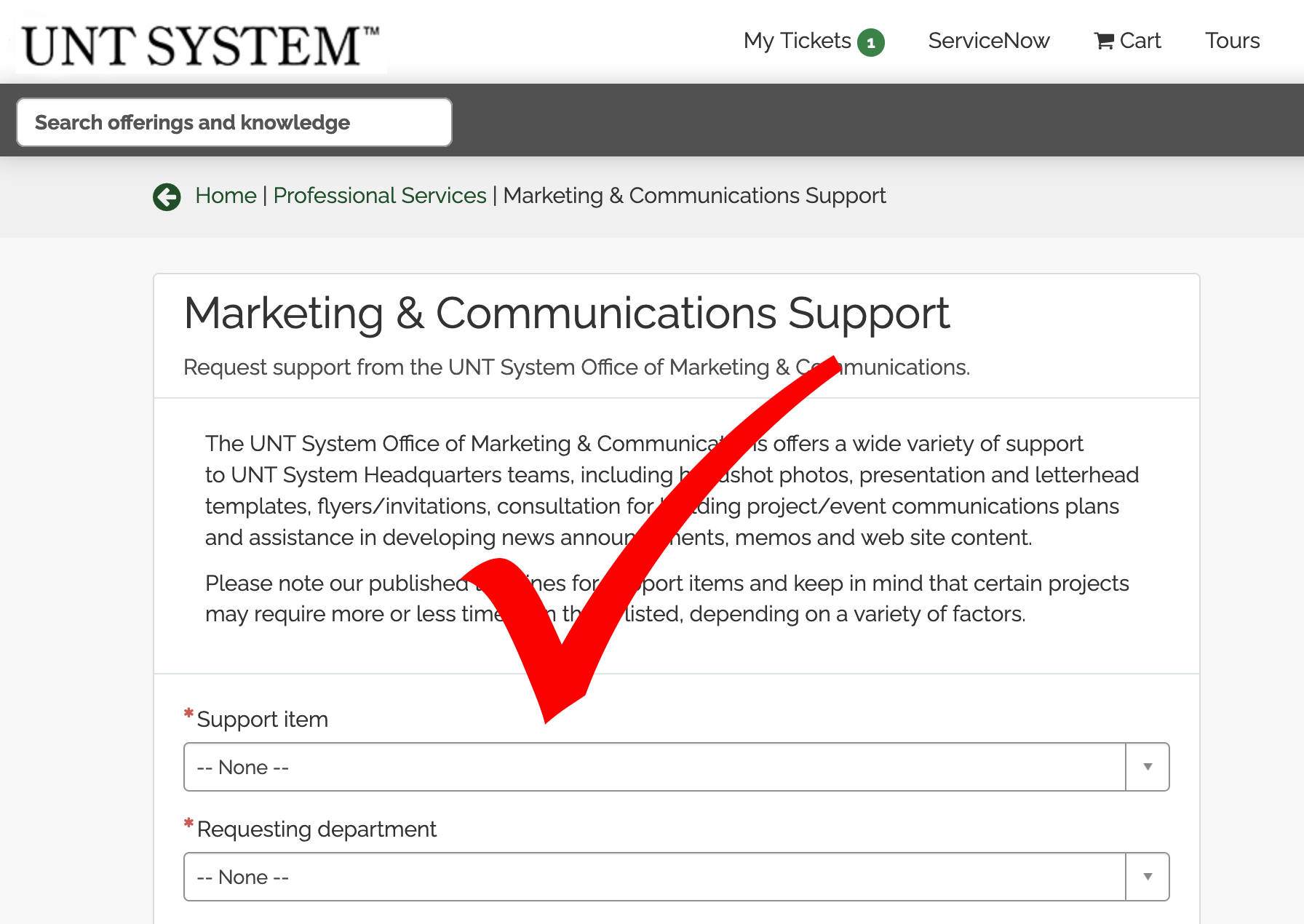 This portal will submit requests to ITSS, not Marketing & Communications: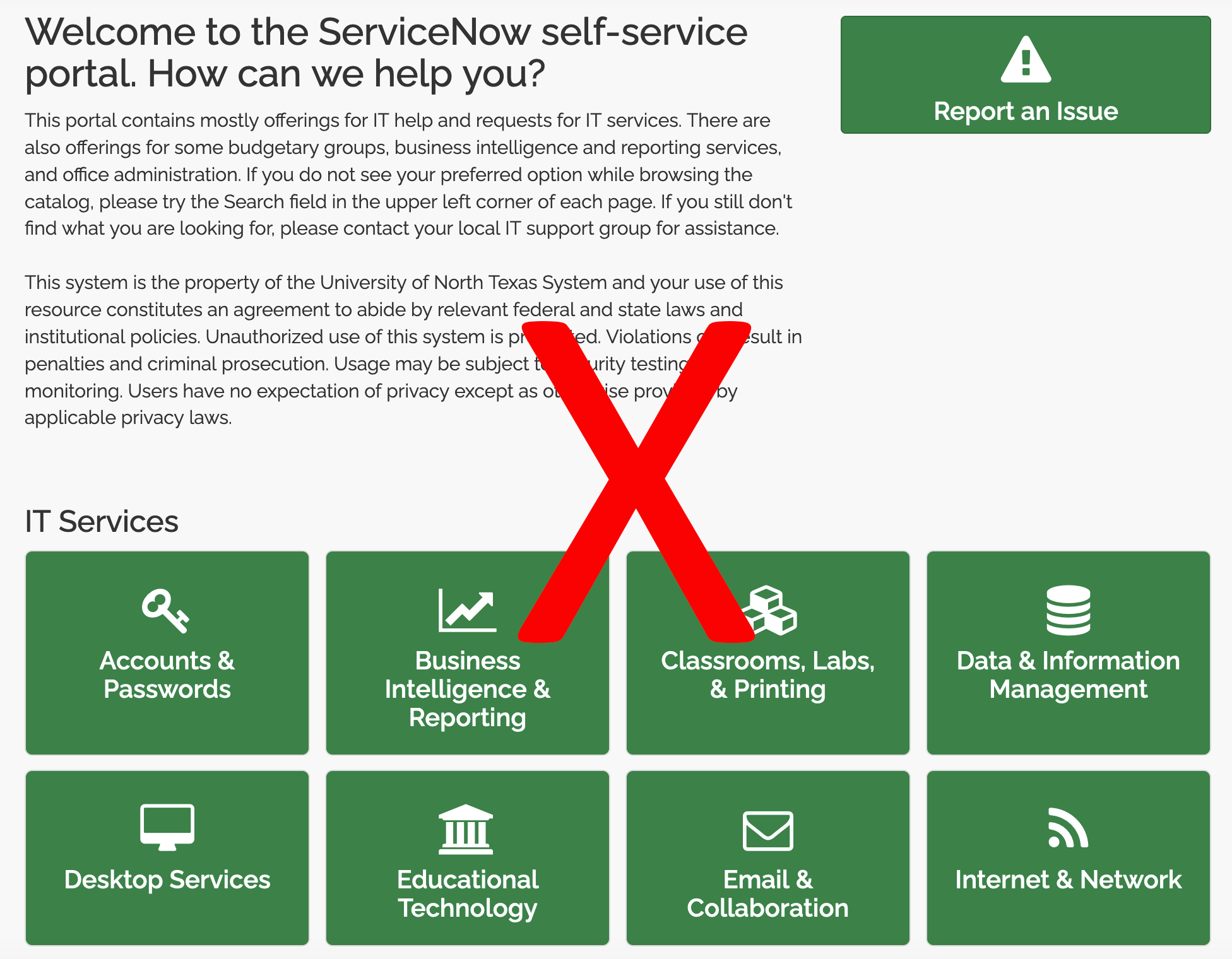 Choose "Web Site Content" for any questions or requests for assistance. Please submit a new ticket for a each request or question that is different.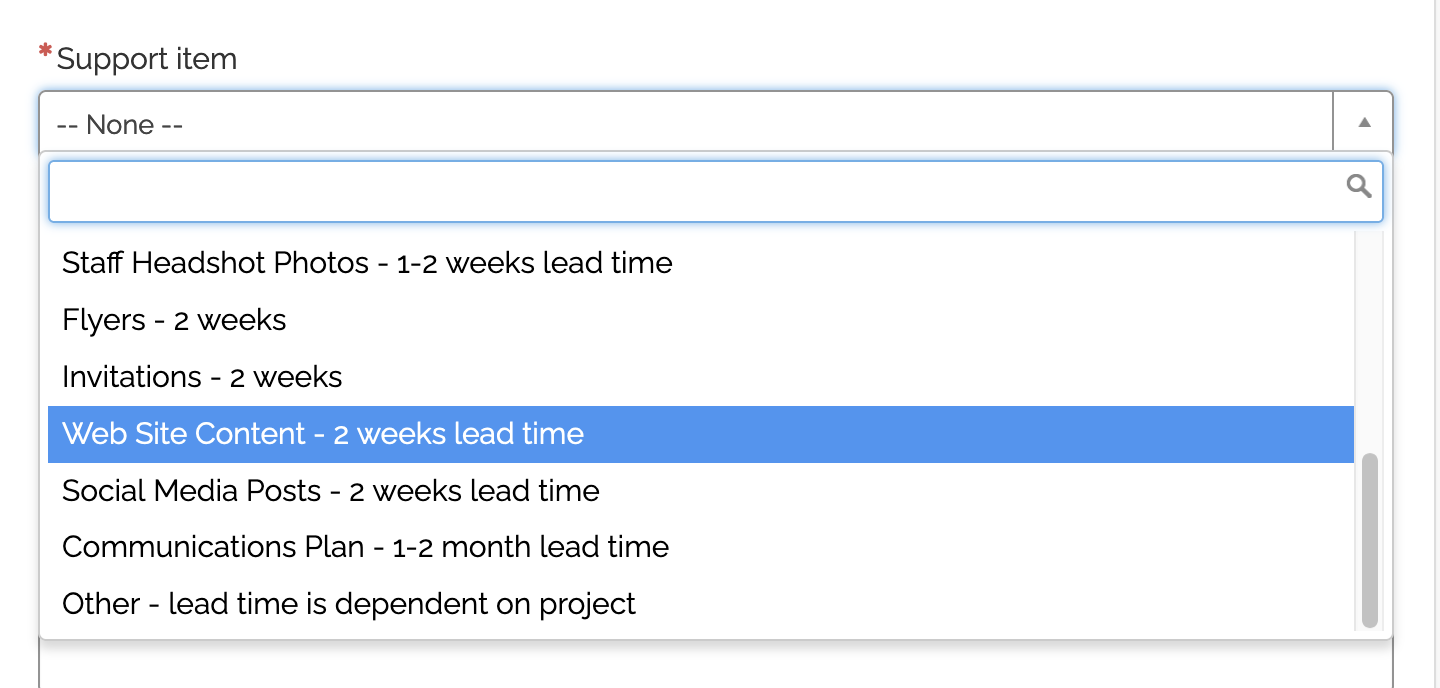 Fill out the requesting department.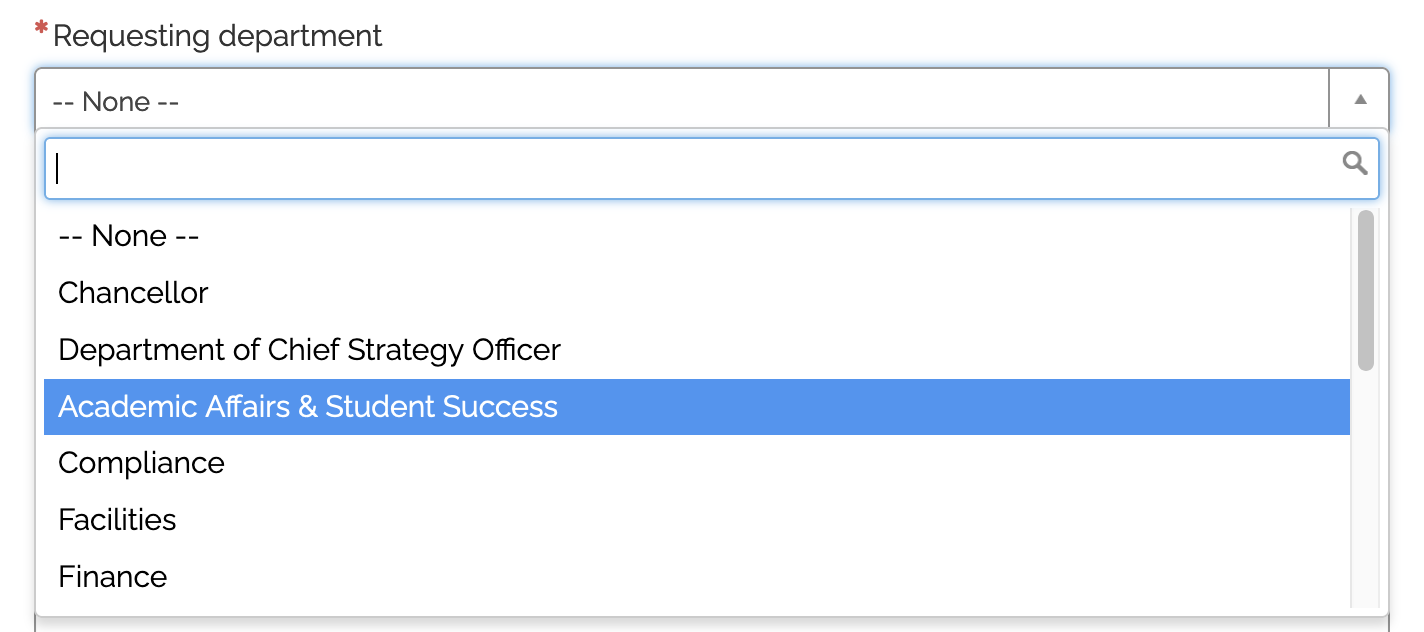 Fill out the Supervisor information so that if their input is needed on a decision, we know who to contact.

In the Project Description, give us a concise description of the request.
For example, "Update the Budget Report by Thursday"

In the Description of Need, give us the details of what you need, including the URL of the page that needs the update.
For example: The "FIN001 - Budget Overview" report on https://finance.untsystem.edu/budget-and-planning/reporting/index.php needs to be updated with the attached July 2022 Excel version. For compliance reasons, it needs to be updated by Thursday, July 14. Before you publish the page, Supervisor John Jones needs to review it and approve. His email is jj at somewhere dot edu.

Depending on the request, the Audience could be "All of UNT System" or for a particular group, such as "PCard holders."

This is where you can upload any attachments that need to be placed on a page or resources that offer additional information for the request.

Press the Order Now button to submit the request. Depending on the size of your screen, this button could be at the bottom of the page or on the top right corner of the page.